Peinture
Illustrator paints celebrities in pen scribbles (12 pictures)
» Rob Carey 'skine.art - Moleskine Art
Sting One
si scott
R A Y M A S S E Y . C O M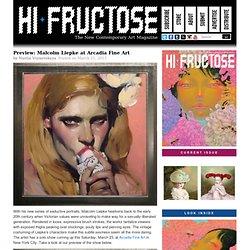 Preview: Malcolm Liepke at Arcadia Fine Art
With his new series of seductive portraits, Malcolm Liepke hearkens back to the early 20th century when Victorian values were unraveling to make way for a sexually-liberated generation. Rendered in loose, expressive brush strokes, the works tantalize viewers with exposed thighs peaking over stockings, pouty lips and piercing eyes. The vintage costuming of Liepke's characters make this subtle sexiness seem all the more daring.
About Faith Graphite Pencil, Charcoal Pencil and Pastels Artist Hello!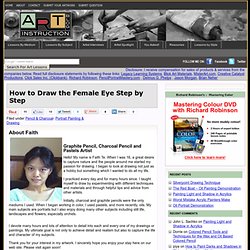 - StumbleUpon
Z.L. Feng grew up in Shanghai and began painting at the young age of seven. After experimenting with all kinds of different mediums, he finally settled on a favorite - watercolor. The artist always revered the medium because of its level of difficulty. "With watercolor you cannot cover your mistakes, so you must know what you are doing," he says. One of Feng's favorite places to find inspiration is in the countryside of Virginia's New River Valley.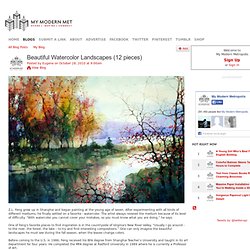 Aqueous Fluoreau on Behance
Magazine Cover Illustration | Timelapse
Famous Paintings Drawn in Spirals – Illusion - The Most Amazing Creations in Art, Photography, Design, Technology and Video.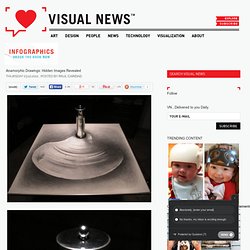 Anamorphic drawings are distorted pictures requiring the viewer to use a special, often reflective device to reconstitute the image. István Orosz is a Hungarian illustrator and a master of the technique, hand drawing his images where every straight line is a complex curve. Taking the technique as far as he could, his images contain hidden anamorphic images inside an incredibly complex picture viewable with the naked eye. See Also INCREDIBLE 3D ILLUSTRATIONS JUMP OUT OF THE SKETCHBOOK
Figures come alive and jump off the pages in these illustrations by Japanese artist Nagai Hideyuki. By displaying simple pads of paper at special vantage points, the artist's amazing charcoal and pencil drawings form playful 3D optical illusions. The 21-year-old artist has quite a knack for perspective and each new drawing is more surprising than the next. Hideyuki identifies himself as an anamorphic artist, which is a style of art that stems from the early Renaissance.
3D Illustrations Come Alive on the Page!