Televisión y Radio
El consejo de administración de RTVE ha estudiado este miércoles la posibilidad de renunciar a algunas de sus series de más audiencia, como 'Águila Roja' o 'Cuéntame como pasó' y ha encargado al director de TVE, Santiago González, que elabore "de manera urgente" un plan para aumentar los contenidos de producción propia con el objetivo de poder hacer frente al recorte de 200 millones de euros dictado por el Gobierno para los presupuestos de este año, según han informado fuentes del consejo. Esta medida afectaría a sus principales ficciones como las mencionadas 'Águila Roja' y 'Cuéntame cómo pasó', que o bien han acabado su temporada (es el caso de la producción Globomedia) o la finalizan esta misma semana, como la que protagoniza la familia Alcántara. El Consejo ha determinado que no hay porqué tomar una decisión precipitada sobre la emisión de los nuevos capítulos de la siguiente temporada, prevista inicialmente para finales de año.
Terapia de choque en TVE: congeladas todas sus grandes series hasta 2013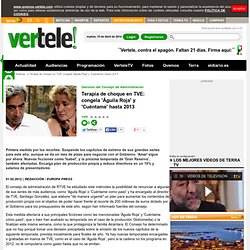 playCuatro
Programming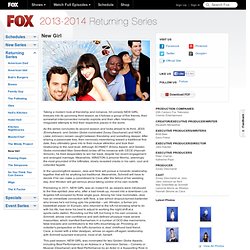 Taking a modern look at friendship and romance, hit comedy NEW GIRL breezes into its upcoming third season as it follows a group of five friends, their somewhat interconnected romantic exploits and their often hilariously misguided attempts to find their respective places in the world. As the series concludes its second season and looks ahead to its third, JESS (EmmyAward- and Golden Globe-nominated Zooey Deschanel) and NICK (Jake Johnson) remain caught between friendship and something deeper. After sharing a passionate kiss, then nervously meandering toward a traditional first date, they ultimately gave into to their mutual attraction and took their relationship to the next level. Although SCHMIDT (Emmy Award- and Golden Globe-nominated Max Greenfield) broke off his romance with CECE (Hannah Simone), he tried desperately to win her back, despite her recent engagement and arranged marriage.
Programación Tv - Programación | LaGuiaTV.com