3d
Processing.js 1.4.1 released! Processing.js 1.4.0! And then Processing 1.4.1! Because there was a really silly but ruinous regression introduced by 1.4.0! All joking aside, 1.4.1 is a hotfix for 1.4.0, fixing a bug that prevents sketches from focussing on mouse clicks. That's pretty severe, because without the globalKeyEvents instruction, Processing.js sketches only receive key events when they have focus.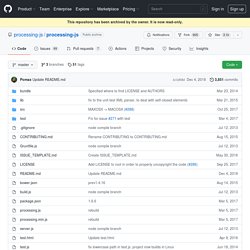 JQuery Cycle Plugin
Check out Cycle2, the latest in the Cycle line of slideshows. The jQuery Cycle Plugin is a slideshow plugin that supports many different types of transition effects. It supports pause-on-hover, auto-stop, auto-fit, before/after callbacks, click triggers and much more. It also supports, but does not require, the Easing Plugin. The plugin provides a method called cycle which is invoked on a container element.
Download ProcessingPlay With ExamplesBrowse Tutorials Processing is a programming language, development environment, and online community. Since 2001, Processing has promoted software literacy within the visual arts and visual literacy within technology.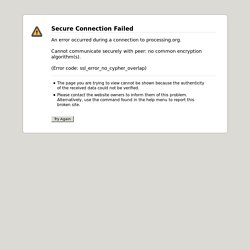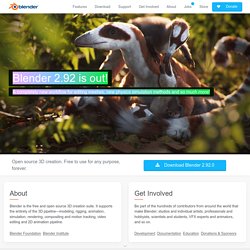 Top 20 developers in 2013 To salute and applaud the developers: here's a 2013 top-20 Blender developers page. Plans for 2014-2015 With the high quality demands users expect nowadays it's needed to involve more full-time developers. This will be made possible by supporting a new and massive feature film project – Project Gooseberry. Blender Foundation wishes everyone a fabulous 2014!