Blogging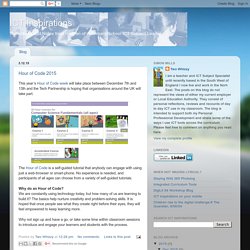 I have been a largely passive participant, observing the adoption process and use of Google Docs in the classroom. Several colleagues have written at length about how they are introducing and using Google Docs in sessions with students, and it has been interesting recently to see how the tools presented within the Google for Educators bundle are being adapted by some to support development of school learning platforms. I have been desperate to have a go myself but did not want to use the tool just because it was there.
ICT Inspirations
Consolarium
September 26th, 2011 CPDConsolarium: GBL and Technologies loan service for Scottish schools Derek Robertson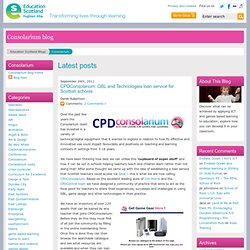 30Nov Posted in Uncategorized | No Comments » **This is a completely unofficial view of what may come to pass in 2012**
Parklands Primary BLT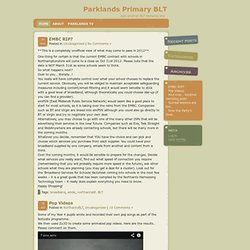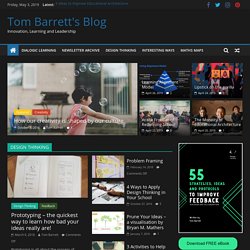 Curriculum planning in this vein doesn't cater for the tangent or the divergent thinker- well it might entertain it briefly but will eventually settle back on the steady path to where we were always going. Curricular of this ilk are not setup for serendipity. If I knew exactly the music that was going to be played on the radio all of the time, well in advance and had no control over it, I would miss out on those beautiful moments when you hear a wonderful track that hasn't been played for ages and there you are in that completely unexpected moment savouring every note. Much of this is to do with teacher control and the lack of willingness to let go of the reins and venture from the path a little. But it is also to do with a lack of ambition about what we plan, many models of curriculum, as well as units of work, are legacy systems:
Nicholas Hughes
So BETT is here again. I have spent a long, but as always enjoyable day. Excell new venue which is excellent. (I'm a bit bias as it close to home and have been there a lot for other sci fi conventions) The whole place felt more open and this seems to allow for more talks that where far easier to find and then get into.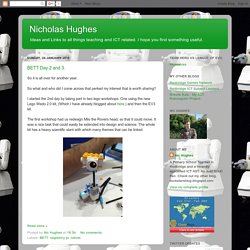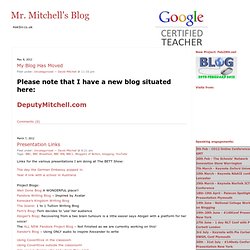 I've been thinking about the whole topic of Twitter for some time. It's a strange place, don't get me wrong, Twitter has changed me on a professional level. Many of you will know that 3 years ago, I was trying to leave the profession but Heathfield and Twitter together changed me.
To be honest, 2013 was never going to top 2012 was it? Last year I got married, turned 30 and released my first book. 2013 would've had to be very special to come close. Although it didn't have anything as huge as those events, it was a year of change for sure. So, in no particular order, here are 13 memories of the year. 1 – Digital Leaders – It feels like forever ago when I started working with Digital Leaders in school, but last year was the best in terms of what my small group achieved.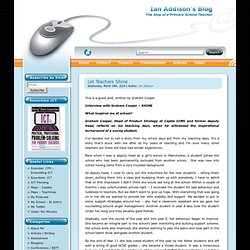 Ian Addison's Blog
Mr Cobb's Class Blog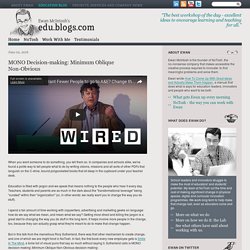 Ewan McIntosh | Digital Media & Learning
Originally posted on the wonderful NoTosh Facebook page. During my tour of Sweden, I worked with groups of senior education leaders - district directors, politicians, parent and union reps, principals - and sometimes it might even have been the first time that these distinct groups of leaders had sat together in the same room to talk about how their strategies for better learning might actually be put into place. All the discussions and processes we used unearthed fascinating insights, interesting as much as anything for the potential that, until now, had been locked up in their different perspectives of what great learning actually entailed. One such fascinating discussion was with a wide range of education leaders at a 90 minute workshop in Tidaholm, a beautiful city a couple of hours out of Gothenburg.
It has been very successful with parents and children alike. What homework projects do you give to your children? A little while ago I wanted to rethink homework for my class.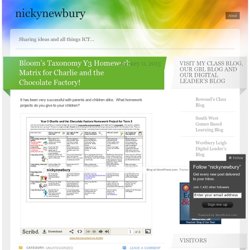 nickynewbury
Nov 10 2013 Announcing the 2014 Expert Educators I am extremely humbled to hear the news this week that I have been selected as one of Microsoft's Expert Educators for 2014. It is fantastic news and I can't believe that I have been selected to join the 250 teachers from the 22,000 who have applied from 158 countries. I began my learning journey with Microsoft's Partners in Learning back in 2008 and looking at those teachers that have been selected it confirms the positive impact that Microsoft has had on my own classroom as a teacher and the school communities that I have worked with in that time. Many of the teachers that have been selected not just from the UK (you can see their mug shots below) but from many other countries around the world are teachers that I have collaborated and created with over the last six years.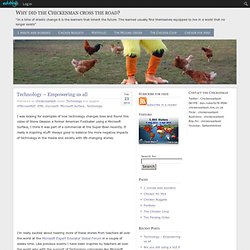 "In a time of drastic change it is the learners that inherit the future. The learned usually find themselves equipped to live in a world that no longer exists"
Access Denied
Great to be back in Newport, for the first of two days alongside the children, and staff, of Ysgol Gymraeg Casnewydd. Welsh really is a beautiful language, and perfect for poetic, descriptive, invention. We carried out our lessons in that fascinating cross between two languages. As someone who grew up only a few miles across the River Severn, yet never managed more than a poor impression of spoken Welsh, it has always been intriguing to carry out lesson sessions in a mixture of tongues. Well done indeed to our intrepid explorers for doing so with such style, and alacrity. The younger children have yet to write in English, as there schooling is carried out entirely in Welsh.
Enabling Environments - Effective Practice in my Early Years Classroom
10 Tools for Digital Storytelling in Class Digital storytelling is simply using computer-based tools to tell stories. There are many different ways to do this – from making movies, recording voices, creating animations or electronic... 8 Word Cloud Makers for Teachers A word cloud is an attractive way of visualising a large chunk of text in a more pleasing way.
PrimaryICT