Blogging
ICT Inspirations
Consolarium
September 26th, 2011 CPDConsolarium: GBL and Technologies loan service for Scottish schools Derek Robertson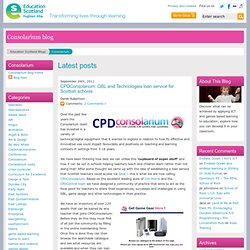 Parklands Primary BLT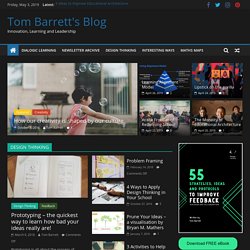 Curriculum planning in this vein doesn't cater for the tangent or the divergent thinker- well it might entertain it briefly but will eventually settle back on the steady path to where we were always going. Curricular of this ilk are not setup for serendipity.
Nicholas Hughes
Ian Addison's Blog
Mr Cobb's Class Blog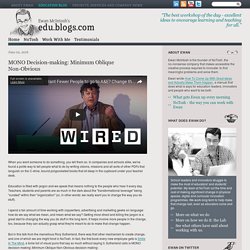 Ewan McIntosh | Digital Media & Learning
Originally posted on the wonderful NoTosh Facebook page.
nickynewbury
"In a time of drastic change it is the learners that inherit the future. The learned usually find themselves equipped to live in a world that no longer exists"
Access Denied
Enabling Environments - Effective Practice in my Early Years Classroom
PrimaryICT