Foodz!
Sweet Valentine's Day Treats for Kids: Strawberry and Cream Mini-Poptarts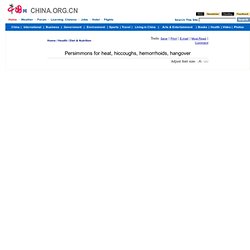 One of the most beautiful and beneficial fruits of autumn is the glossy orange-red persimmon. TCM says it's a 'cold' food that can clear heat, help lower blood pressure and brighten the complexion. Persimmons (shi zi) have played a part in traditional Chinese medicine for more than 2,000 years: Its flesh, leaves and stem are all good for you.
Persimmons for heat, hiccoughs, hemorrhoids, hangover -- china.org.cn
Organic Foods on Sale at now at shopOrganic.com
Home - La Boîte
MAD Food Camp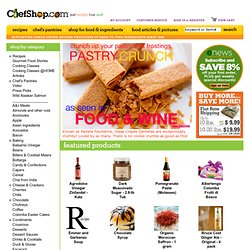 "For the breadth and quality of its offerings, nothing equals ChefShop.com. In addition to well-chosen examples of an Italian kitchen's staples...there are excellent products from other parts of the world and, in season, fresh salmon from the Northwest, plus an item that has all but disappeared from neighborhood markets, genuinely tree-ripened, sugary fruits." Marcella Hazan, in Marcella Says... Italian Cooking Wisdom from the Legendary Teacher's Master Classes
ChefShop.com
August 26, 2013 I love Tandoori – especially vegetables. In this recipe you'll learn how to take the Tandoori Masala I posted earlier and actually use it to make a traditional Indian marinade that can be put on anything. In this case, I used cauliflower. I wanted to do something dramatic, like some other food bloggers out there, and cook up a whole head of cauliflower with the tandoori paste and bake it in the oven.
Spicy Tandoori Gobi – Cauliflower | Indian As Apple Pie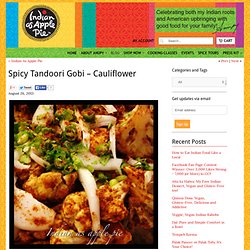 Class 302: Awesome Taiwanese Shaved Snow Ice in SoCal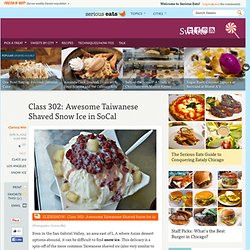 SLIDESHOW: Class 302: Awesome Taiwanese Shaved Snow Ice in SoCal [Photographs: Clarissa Wei] Even in the San Gabriel Valley, an area east of L.A where Asian dessert options abound, it can be difficult to find snow ice. This delicacy is a spin-off of the more common Taiwanese shaved ice (also very similar to Hawaiian ice), which is a block of ice shaved into fine crystals and served with sweet toppings such as red bean or condensed milk. Snow ice, or xue hua bing, is shaved ice's creamy counterpart. It's made by freezing a block of flavored, sweet milk and shaving it down into flaky ribbons of layered snow.
Thai Recipes — Home-style Cooking from Thailand » Temple of Thai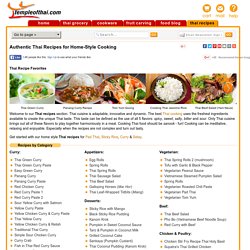 Welcome to our Thai recipes section. Thai cuisine is adaptable, innovative and dynamic. The best Thai cooking uses the freshest ingredients available to create the unique Thai taste. This taste can be defined as the use of all 5 flavors: spicy, sweet, salty, bitter and sour.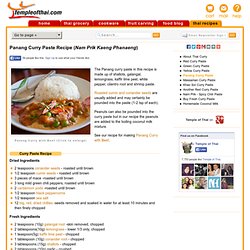 Panang Curry Paste Recipe (Nam Prik Kaeng Phanaeng) | Temple of Thai
Panang Curry with Beef (Click to enlarge)The Panang curry paste in this recipe is made up of shallots, galangal, lemongrass, kaffir lime peel, white pepper, cilantro root and shrimp paste. Roasted cumin and coriander seeds are usually added and may certainly be pounded into the paste (1-2 tsp of each). Peanuts can also be pounded into the curry paste but in our recipe the peanuts are added to the boiling coconut milk mixture.
Excellent Tofu & Snack 好好豆品專門店 - Red Bean Pasta Tofu-fa
Rooibos Tea
How to Roast Any Vegetable in 4 Steps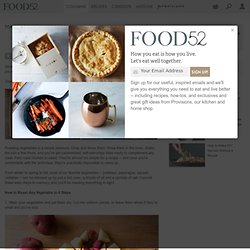 Here at Food52, we love recipes -- but do we always use them? Of course not. Because once you realize you don't always need a recipe, you'll make your favorite dishes a lot more often. Today: The 4 steps to roasting any vegetable, no matter the season. Roasting vegetables is a simple pleasure.
Heather Taylor Shares The Ultimate Breakfast Recipe The ultimate recipe for the tastiest breakfast from Heather Taylor and Huckleberry's Zoe Nathan! I've never been one of those people who can skip breakfast (or any meal for that matter).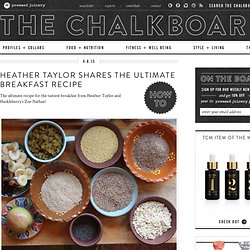 Zoe Nathan Muesli Recipe - Heather Taylor's Favorite Zoe Nathan Meusli Happy weekend, everyone! I hope you're in the mood for delicious spring-y brunch recipes, plus appetizers and sweets, because we've got a lot of ideas for you this week. If you want to tackle lamb for Easter (or any time, really), try our easy tutorial for roasting a leg of lamb. If you're looking for some fun spring appetizers, you need to make the asparagus and prosciutto crostini and the baked brie with herbed artichokes. And for brunch?
The Kitchn | Inspiring cooks, nourishing homes
True Food Solutions | A True Community for Real Food Solutions
10 Things to Know: Raw Foods Raw foods are usually very healthy. Numerous diets center on a large portion of, or 100%, raw foods. I believe raw foods are an excellent part of a balanced diet, but there's a number of things that aren't ideal about relying heavily on raw foods. ... Find out more
Cooking Korean food with Maangchi: Korean cooking, recipes, videos, and blog
Contrary to popular belief, soy can be a healthy food choice for the masses. In Korea and Japan, most households enjoy soy in many forms daily. The key is knowing how to prepare it for optimal digestion and nutritional benefit. If you've never made your own soy milk, I highly recommend that you give it a try. Freshly made soy milk provides flavor and richness that I've yet to find in any store-bought variety.
How to Make Your Own Soy Milk
Scandikitchen: Scandinavian Food
Scandinavia is a big place, and filing our whole food culture in a box marked "pickled herring" isn't going to cut the (dill) mustard. There's a lot of talk in the press about something called the Nordic Diet. It all stems from a study about how eating the Nordic way can be very beneficial for your whole being.
Traditional -- yet extravagant -- Gingerbread Cake Once upon a time, a variety of ancient people would make a honey and ginger cake as a special treat and only later did molasses replace honey. Both the ancient Romans and the Chinese were fond of this delicacy.
the best Gingerbread Cake that you never had
Food & Drinks Curious what other people have for breakfast? Here is a top 50 best breakfasts from all over the world.
World's best breakfasts
A Year of Slow Cooking
Crockpot Chicken Adobo | The Common Kitchen
Vintage Recipe: Warm Fudgy Pudding Cake Recipes from The Kitchn
List of Good Eats episodes
Video Gallery | Modernist Cuisine: The Art and Science of Cooking
On Food and Cooking: The Science and Lore of the Kitchen: Harold McGee: 9780684800011: Amazon.com
Modernist Cuisine: The Art and Science of Cooking
Quick Recipes & Easy Recipe Ideas
Chile Peppers, Spices, Explore Our Incredible Variety of Chili Pepper Products
Anson Mills Products
Kevala Organic Tahini 16 oz: Amazon.com: Grocery & Gourmet Food
Zingerman's | Food by Mail | Gifts & Sundries