#OccupyTogether
Occupy Together
Far East Blog » Dear Occupiers: A Letter from Anarchists
The outrage at Monsanto's "Frankifood Seeds" is growing exponentially! It is Global Genocide! and Monsanto know full well they are killing their victims/customers. The unequivocal evidence is not from wacky fringe science either! It is from Government Laboratories!
Occupy the World: Indians are targeting Coca-Cola to support #ows
Occupy Australia
Gonna handing these bad boys out on sunday at the March in March Brisbane 2014 'vote of no confidence' in protest against the Abbott government. Are you gonna be there or just complain about how much of a misogynist/ racist/redneck the PM... is without actually doing anything? It's all good if you don't... I just figured it would be a great opportunity for some 'group political therapy' through the primal scream method. and with these flyers to hand out, NOT ONLY will you be sticking it to the current political establishment, but you've also got a clear list of SOLUTIONS, to prevent an idiot bigot and his media cheerleader squad from coming to power ever again! It's a win win!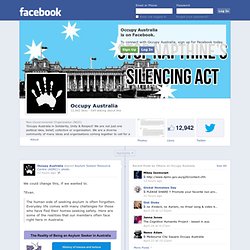 OCCUPY! An Activist's Guide to Protestors' Rights - A book by Andy Marlow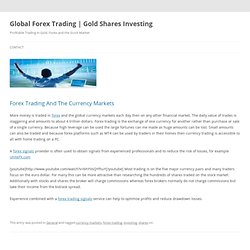 More money is traded in forex and the global currency markets each day then on any other financial market. The daily value of trades is staggering and amounts to about 4 trillion dollars. Forex trading is the exchange of one currency for another rather than purchase or sale of a single currency. Because high leverage can be used the large fortunes can me made as huge amounts can be lost. Small amounts can also be traded and because forex platforms such as MT4 can be used by traders in their homes then currency trading is accessible to all with home trading on a PC.
Far East Blog » Dear Occupiers: A Letter from Anarchists