Neurociencia
Redes para la Ciencia. BrainConnection. Brain musseum. The Whole Brain Atlas. The Human Brain Atlas. Keith D.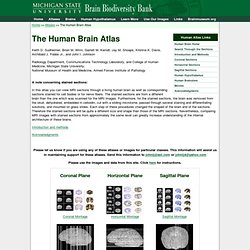 Sudheimer, Brian M. Winn, Garrett M. Kerndt, Jay M. Shoaps, Kristina K. Davis, Archibald J. La Comunidad. La frase "¿por qué lo llaman amor si quiere decir sexo?"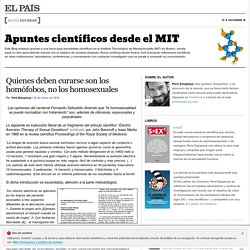 Suele expresarse cuando alguien siente un fuerte deseo carnal, y lo disfraza de enamoramiento o conexión especial. Ocurre a menudo, pero el fenómeno contrario también existe y se está volviendo cada vez más común, especialmente entre los adultos jóvenes: asegurar con desdén que se busca sólo sexo cuando en realidad existe un intenso deseo –consciente o inconsciente- de conexión amorosa. En la revisión más extensa (pdf) de estudios científicos y trabajos sociológicos sobre las características y condicionantes de la "hook-up culture" (sexo casual sin compromiso), Justin García del Kinsey Institute cita un estudio según el cual el 65% de mujeres y 45% de hombres confiesan que en su último hookup (rollo esporádico de una noche), en realidad estaban esperando que ese encuentro pudiera llevar a una relación más estable.
Fundamentos de Neurociencia.
---