Art
Education Closet | Arts Integration and STEM Professional Development, Integration Consultant. Pixton | World's Best Way to Make & Share Comics. Paint and Make - Paint animals and learn about them too! Sheppard Software. Smarthistory: a multimedia web-book about art and art history. KB...Konnected Kids | Art. KB...Konnected Kids. Making the Mona Lisa pop using Ipiccy! Art. Image via Wikipedia We love art!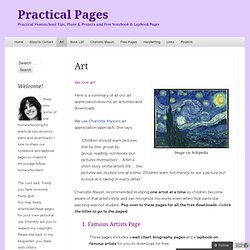 Here is a summary of all our art appreciation lessons, art activities and downloads. We use Charlotte Mason's art appreciation approach. She says, Google Art Project. Arts and Music games on Play Kids Games .com. Arts and Music ​Musical Notes Learn to read sheet music using a piano.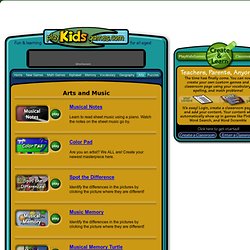 Watch the notes on the sheet music go by. ​ Color Pad Are you an artist? We ALL are! Create your newest masterpiece here. Demonstrations Project. WatchKnow. BrainPOP - Animated Educational Site for Kids - Science, Social Studies, English, Math, Arts. Paint.NET - Free Software for Digital Photo Editing.
---