Art
Education Closet | Arts Integration and STEM Professional Development, Integration Consultant
Paint and Make - Paint animals and learn about them too! Sheppard Software
KB...Konnected Kids | Art
KB...Konnected Kids
Making the Mona Lisa pop using Ipiccy! – My Big Campus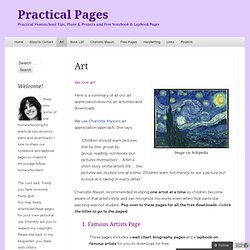 Image via Wikipedia We love art! Here is a summary of all our art appreciation lessons, art activities and downloads. We use Charlotte Mason's art appreciation approach. She says,
Art | Practical Pages
Arts and Music ​Musical Notes Learn to read sheet music using a piano. Watch the notes on the sheet music go by. ​Color Pad Are you an artist? We ALL are! Create your newest masterpiece here.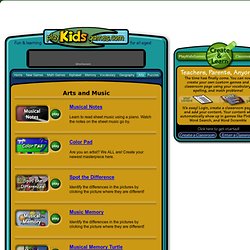 Arts and Music games on Play Kids Games .com