Saul Griffith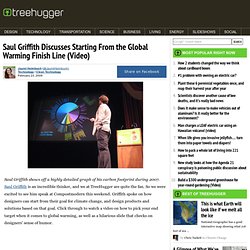 Saul Griffith Discusses Starting From the Global Warming Finish Line (Video)
Saul Griffith shows off a highly detailed graph of his carbon footprint during 2007. Saul Griffith is an incredible thinker, and we at TreeHugger are quite the fan. So we were excited to see him speak at Compostmodern this weekend. Griffith spoke on how designers can start from their goal for climate change, and design products and solutions based on that goal.
Energy Literacy: ETech 2008 - O'Reilly Conferences, March 03 - 06, 2008, San Diego, CA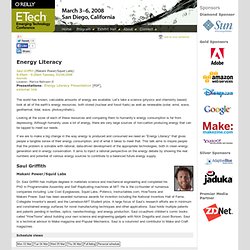 The world has known, calculable amounts of energy are available. Let's take a science (physics and chemistry based) look at all of the earth's energy resources, both stored (nuclear and fossil fuels) as well as renewable (solar, wind, wave, geothermal, tidal, wave, photosynthetic). Looking at the sizes of each of these resources and comparing them to humanity's energy consumption is far from depressing.
Saul Griffith, "Energy Literacy" Energy LiteracyIf we are to make a big change in the way energy is produced and consumed we need an "Energy Literacy" that gives people a tangible sense of their energy consumption, and of what it takes to meet that. This talk aims to inspire people that the problem is solvable with rational, data-driven development of the appropriate technologies, both in clean energy generation and in energy conservation. It aims to inject a rational perspective on the energy debate by showing the real numbers and potential of various energy sources to contribute to a balanced future energy supply. From O'Reilly Emerging Technology Conference, San Diego, CA, March 4, 2008.
Saul Griffith, "Energy Literacy"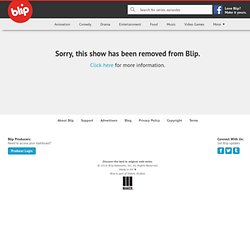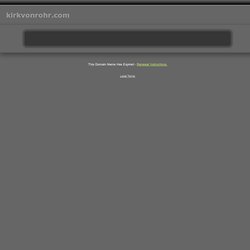 Saul Griffith's Energy Literacy Presentation Role Collaborated with Saul and lead mathematician Jim McBride to create a visual representation of Saul's energy consumption story. Developed a visual language and style for the presentation and worked to contain the disparate information graphics into a cohesive look. Captions Top.
Kirk von Rohr Design » Saul Griffith's Energy Literacy Presentation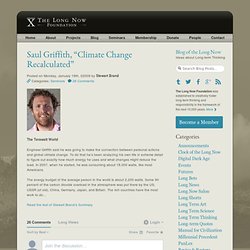 January 19th, 02009 by Stewart Brand The Terawatt World Engineer Griffith said he was going to make the connection between personal actions and global climate change. To do that he's been analyzing his own life in extreme detail to figure out exactly how much energy he uses and what changes might reduce the load.
» Saul Griffith, "Climate Change Recalculated"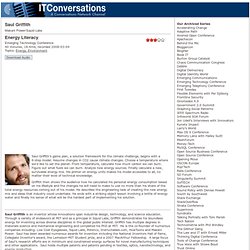 Saul Griffith's game plan, a solution framework for the climate challenge, begins with a 6-step model. Assume changes in CO2 cause climate changes. Choose a temperature where we'd like to set the planet. From temperature, calculate how much carbon we can burn. Figure out what fuels we can burn.
IT Conversations | O'Reilly Media Emerging Technology Conference | Saul Griffith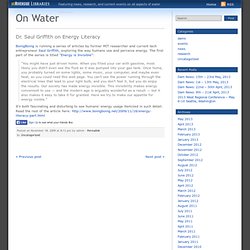 Dr. Saul Griffith on Energy Literacy
BoingBoing is running a series of articles by former MIT researcher and current tech entrepreneur Saul Griffith , exploring the way humans use and perceive energy. The first part of the series is titled "Energy is Invisible" : "You might have just driven home. When you filled your car with gasoline, most likely you didn't even see the fluid as it was pumped into your gas tank.
Saul Griffith is an Australian American inventor . He is best known for his inexpensive technique for making prescription eyeglasses. This method uses two flexible surfaces and a pourable resin. [ edit ] Early life and education Saul Griffith was born into an academic family, and encouraged to question all around him, to experiment as a process of learning, and to communicate effectively.
Saul Griffith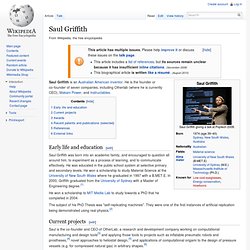 Saul Griffith on everyday inventions
Saul Griffith - MacArthur Foundation
The John D. and Catherine T. MacArthur Foundation is one of the largest private foundations in the United States . Based in Chicago but supporting non-profit organizations that work in 60 countries, MacArthur has awarded more than US$4 billion since its inception in 1978. With an endowment over $5.6 billion, the foundation provides approximately $230 million annually in grants and low-interest loans. In addition to selecting the MacArthur Fellows , also known as "genius grants", topics of interest to the foundation include international peace and security, conservation and sustainable development , population and reproductive health , human rights , international migration , community development , affordable housing , digital media and learning, juvenile justice , and public interest media , including public radio and independent documentary film . The Foundation also gives grants to more than 200 arts and cultural institutions in the Chicago area. [ 1 ]
John D. and Catherine T. MacArthur Foundation
The caller ID on Saul Griffith's mobile phone read "unknown number." He answered it anyway. "Experience has taught me that many good things come from unknown numbers," says the high-tech inventor and serial entrepreneur.
From the genius's mouth - Nov. 15, 2007