Cooking
Healthy Vegetarian Recipes - Dr. Ozs Healthy Recipes - Oprah.com
This is a quick an easy summertime appetizer!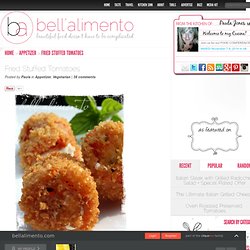 Tomatoes with a Surprise Filling
Healthy Weeknight Dinners : Recipes and Cooking : Food Network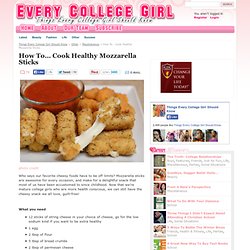 How To… Cook Healthy Mozzarella Sticks | Things Every College Girl Should Know - StumbleUpon
photo credit Who says our favorite cheesy foods have to be off limits?
Naan Recipe - Allrecipes.com - StumbleUpon
Best Recipes 2011: Our 25 Most Popular Recipes - iVillage
Quick Links: Nutrition Info Message Board Free Account
Chipotle Chicken Marinade Recipe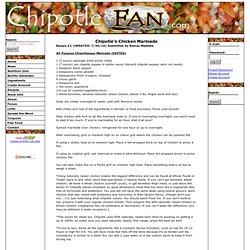 Spring Holidays: Mothers Day Brunch Recipes - Martha Stewart - StumbleUpon
yongfook on Open Source Food / Cooking, Recipes & Food Photos
Culinary Digest | Food blog, recipes, cooking techniques, and food community
Bacon-Wrapped Chicken Tenders - Martha Stewart Recipes
Crispy Parmesan and Dijon Chicken Strips - The Scrumptious Pumpkin - StumbleUpon
This is my go-to recipe when I've had a crazy day, I'm running 30 minutes behind, and I'm starving .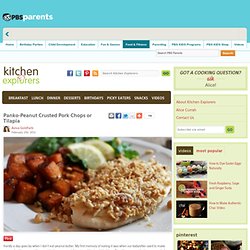 Pin ItHardly a day goes by when I don't eat peanut butter. My first memory of eating it was when our babysitter used to make me mashed bananas with peanut butter as a special treat, and I just gobbled it up.
Panko-Peanut Crusted Pork Chops or Tilapia . Kitchen Explorers . PBS Parents | PBS
I Believe I Can Fry: Baked Rosemary Garlic Fries - StumbleUpon
Back in February, I visited one of my best friends in Cleveland.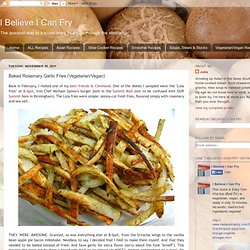 Baked Tomato, Garlic, and Basil Bruschetta Bites | PETA.org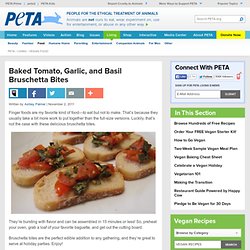 Finger foods are my favorite kind of food—to eat but not to make. That's because they usually take a bit more work to put together than the full-size versions. Luckily, that's not the case with these delicious bruschetta bites.
Bacon Egg Pancake Cups | Kirbie's Cravings | A San Diego food blog sharing restaurant reviews and recipes - StumbleUpon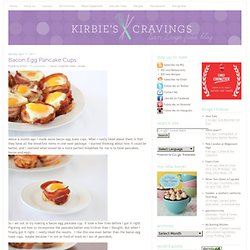 Monday, April 11, 2011 Bacon Egg Pancake Cups
I hope everyone had a good weekend.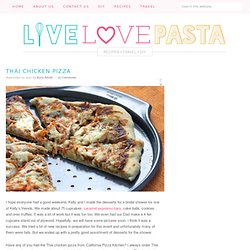 Thai Chicken Pizza | livelovepasta
The best taco seasoning recipe ever — Celebrities, Current Events, Health & Fitness, Northwest Indiana Mom Blog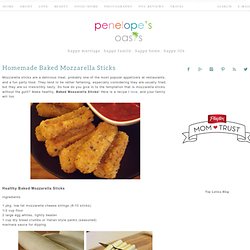 Mozzarella sticks are a delicious treat, probably one of the most popular appetizers at restaurants, and a fun party food. They tend to be rather fattening, especially considering they are usually fried, but they are so irresistibly tasty.
Homemade Baked Mozzarella Sticks | Penelope's Oasis - StumbleUpon
Healthy Brown Bag Lunches For Kids and Adults - YouBeauty.com - StumbleUpon
Be a healthy hero: Pack a daily lunch for yourself and your children.
Stocking Your Refrigerator
In just a few short weeks the summer will be over and everyone will be heading back to school. Boston is a college town with thousands of students living in apartments for the first time. I often see many students doing their first grocery shop of the year.
Bacon, Egg, and Toast Cups - Martha Stewart Recipes - StumbleUpon
Jennifer Segal: Broiled Salmon With Thai Sweet Chili Glaze - StumbleUpon
This recipe is so simple and yet so elegant. Salmon fillets are quickly marinated in Thai sweet chili sauce, soy sauce and ginger and then broiled until caramelized on top. Begin by making the marinade.
Honey-Garlic Glazed Meatballs Recipe - Allrecipes.com - StumbleUpon
aramelized onions… need I say more? What's a girl to do when she has a package of puff pastry staring at her each time she opens the door to her freezer?
Caramelized Onion Tart Recipe | Savory Sweet Life - Easy Recipes from an Everyday Home Cook - StumbleUpon
Almost-Famous Green Bean Fries Recipe : Food Network Kitchens : Food Network - StumbleUpon
Ingredients
Jalapeno Artichoke Party Dip | CakeMaven - StumbleUpon
Picture the Recipe - StumbleUpon
Recipes for Authentic Cooking - SAVEUR.com - StumbleUpon
The Food in my Beard - StumbleUpon
A Cozy Kitchen - StumbleUpon
Caramelized Apple Crepes & Recipe & Zoom Yummy - StumbleUpon