Worksheets
My Teacher Tools: Rona's Ultimate Tools for Teachers
For the Love of Teaching
Everything HAPI | The official blog site of the Homeschool Association of the Philippines
This exciting science experiment works great in a discussion on reactions, as a demonstration, or as an actual experiment.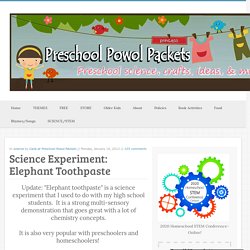 Science Experiment: Elephant Toothpaste
Home - Be Better
Multiplication Facts And Teaching Ideas For School Children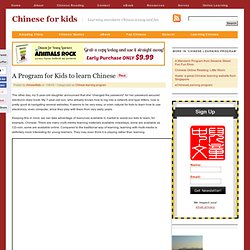 A Program for Kids to learn Chinese | Chinese for kids
The other day, my 5-year-old daughter announced that she "changed the password" for her password-secured electronic diary book. My 7-year-old son, who already knows how to log into a network and type letters, now is pretty good at navigating several websites.
xuele
Hao Mama 好妈妈 » kids chinese apps
Two years ago when I got my iPhone, I searched for decent educational apps that could support my kids' Chinese learning. They were few and far between, and mostly developed by Westerners for non-Chinese speakers to teach basic vocabulary. In recent months, I have followed tips I read on Twitter (thanks @lantaumama !)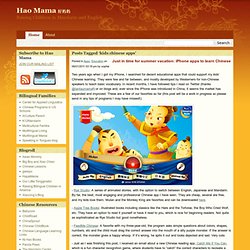 Teach the Children Well-Math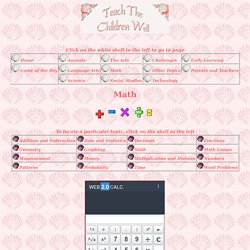 Addition and Subtraction Add 'em Up Adding Bricks Adding Games Adding Two Digit Numbers Addition and Subtraction Bingo Addition and Subtraction Game Addition and Subtraction Number Lines Addition Eaters Addition Grand Prix Addition Level One Addition Level Two Addition Machine Addition Pinball Addition Surprise Addition With Regrouping Add It Up Game Add Like Mad Add to 10 Add With Two-Digit Numbers Ambleweb Subtraction Machine Base Block Addition Base Blocks Subtraction Base Blocks Subtraction NLVM Basic Addition BINGO Bitesize Subtraction Blit's Math-Tac-Toe Busy Bees Callum's Addition Pyramid Can You Balance?
This Money Worksheet will produce problems with randomly generated Bills of Philippine Money. You have the option to select any combination of 20, 50, 100, 200, 500, and 1000 Peso bills for each new worksheet. The student will count the bills and write their answer to the right of each problem.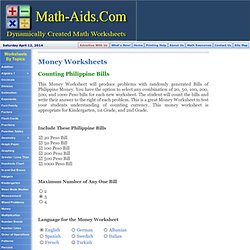 Money Worksheets | Counting Philippine Bills Worksheets