Reading Comprehension Worksheets
Making Inferences
Making Inferences
Making inferences is a skill with which students often need much practice.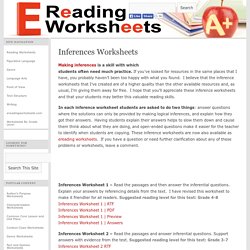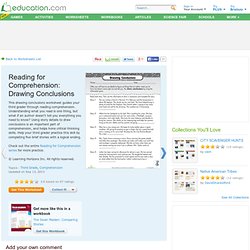 Understanding what you read is one thing, but what if an author doesn't tell you everything you need to know about a story in writing?
Drawing Conclusions
Welcome to tlsbooks.com, where you'll find a variety of free printable fourth grade worksheets for you to print and share with your child or students.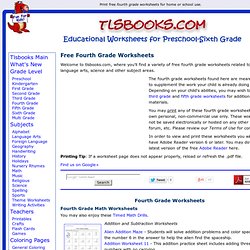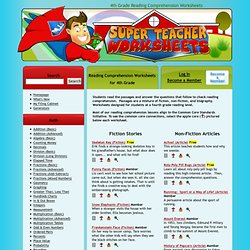 Students read the passages and answer the questions that follow to check reading comprehension.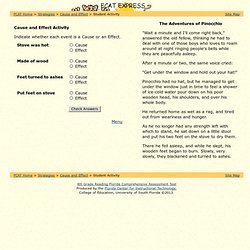 Cause-Effect
The Adventures of Pinocchio "Wait a minute and I'll come right back," answered the old fellow, thinking he had to deal with one of those boys who loves to roam around at night ringing people's bells while they are peacefully asleep. After a minute or two, the same voice cried: