Tools
The Resourceful School:Favorite Freebies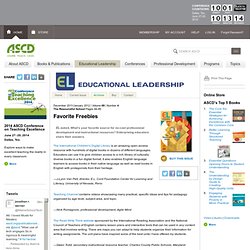 December 2011/January 2012 | Volume 69 | Number 4 The Resourceful School Pages 84-85 The International Children's Digital Library is an amazing open-access resource with hundreds of digital books in dozens of different languages. Educators can use it to give children access to a rich library of culturally diverse books in a fun digital format. It also enables English language learners to access books in their native language as well as read books in English with protagonists from their heritage. —J-Lynn Van Pelt, director, E.L. Cord Foundation Center for Learning and Literacy, University of Nevada, Reno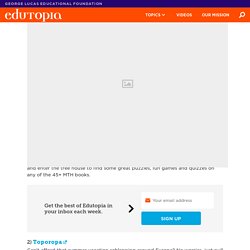 A good majority of northern hemisphere and international schools are winding down the 2011-12 school year, and doors will be closing as the students and teachers take off on their summer adventures. Here is a list of great sites for kids and teachers to keep you happily productive and learning this summer. These are in no way in any order of personal preference or coolness. Happy summer!
Teachers Face A Dilemma They are being asked to assess students more, but every minute of class time spent in testing is a minute of instructional time that is lost. ASSISTments solves this dilemma, by letting students get individual feedback while their learning progress is assessed. ASSISTments is a free online platform that allows teachers to write and select questions, students get immediate and useful tutoring, and teachers receive instant reports to help inform their classroom instruction.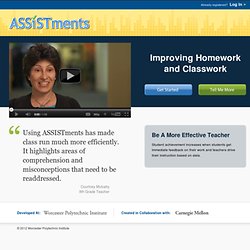 WISE Home Page
Java UpdateJan 15, 2014 On January 14, 2014, a new version of Java was released. Please update your computer to this version to continue using simulations and probes in WISE. Click here to download the latest java. WISE Image AnnotatorFeb 27, 2013 Check out the new WISE image annotator.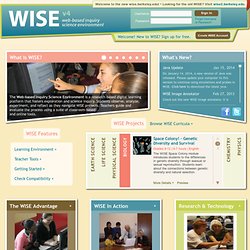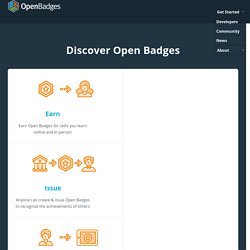 EarnEarn badges for skills you learn online & off IssueGive recognition for things you teach DisplayShow your badges on the places that matter Introducing Open Badges:
Try Respondo! → ← Back to Byrdseed.com The Differentiator The Differentiator is based on Bloom's Taxonomy, Sandra Kaplan's Flip Book and Flip Book, Too, and David Chung's product menu. Try It In French • Tweet It • Like Byrdseed • Pin It