Organisation
Entretien de la maison & Co - Chez Ady & Co
Listes partagées > Thème Maison > Ménage Le ménage mensuel, en 30 jours par Oelita. Objectif de la liste : pour ce qui ne rentre pas dans le ménage "habituel"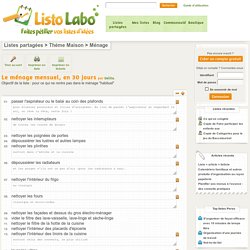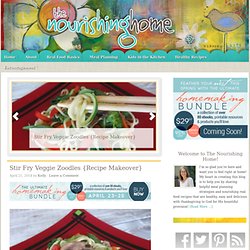 When I first started my real food journey, I was searching for seasoned real foodies to help me learn how to incorporate this new way of living into simple, delicious recipes that my family would enjoy. That's when I discovered Jenny at Nourished Kitchen. Her beautiful site not only helped me to hone my traditional food preparation skills through her comprehensive easy-to-follow eCourses and blog posts, but her recipes have continued to be a source of inspiration and enjoyment each time they grace our table. So of course, I couldn't be more excited to share with you the wonderful news … Jenny has put together a traditional foods masterpiece with the launch of her beautiful new cookbook – The Nourished Kitchen: Farm-to-Table Recipes for the Traditional Foods Lifestyle.
The Nourishing Home - living healthier lives in service to the King!
31 Days To a Less Messy Nest
Yesterday was my son Sten's birthday. My "baby" turned 15! How did THAT happen?!? I love what Gwyn wrote on Facebook yesterday: "I used to tell my son he could celebrate birthdays and have parties he just wasn't allowed to get older." LOL. Unfortunately, that's just not working Gwyn!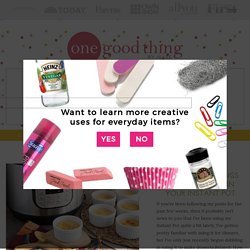 Who among us hasn't squandered a happy afternoon in a store specializing in organizing products? Drifting from aisle to aisle, we make a mental list: this for the bathroom clutter, that for the computer desk. All is bliss until we consider the bottom line. Specialty organizers can be costly!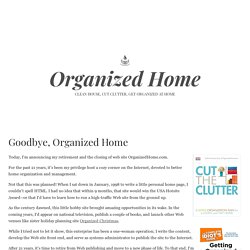 Did you know - Round Two
Quite often I come across something while browsing online that just amazes me. Things that force me to wonder "Why didn't I know about this sooner!!!" It could be anything from a brilliant life hack, to a cleaning tip, or just something completely random.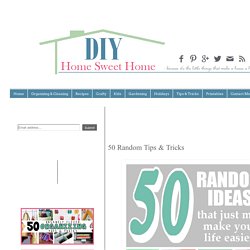 Organizing
On January 5th I posted my first official goal for 2013 on my Facebook page, along with my goal to set and achieve 13 goals in 2013. I've decided to share my 13 in 13 goal journey via my blog…and you're invited to join me! Here's how it's going to work… First, this is opportunity to share what you want out of 2013 so my readers and I can give you encouragement and celebrate with you when you cross each finish line. I plan to blog about this at least once a month and share personal insights, trials and tribulations. This isn't a class, but it is an opportunity to give your dreams wings.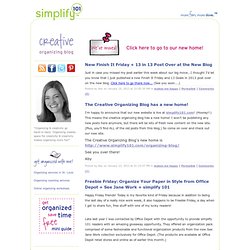 Creative Organizing
Where does the time go? How is it that I've been blogging almost four years? It's kind of crazy!I've decided that, for the first time in YEARS...I'm taking a break. Not a long one. Just a week or two.
I often hear that storage is so expensive! And it absolutely can be! But what I love most about the organizing process is the challenge of staying within a budget.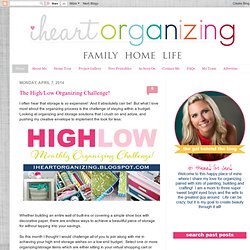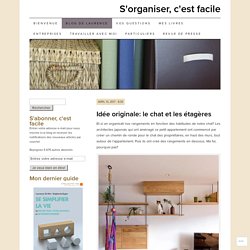 Les articles de blogs que j'ai aimés cette semaine La maternelle, vue de l'intérieur, et avec de la BD, s'il vous plaît! C'est le blog de Maryelle. Si vous avez des enfants, allez voir ça. Il n'y a pas que moi qui suis obsédée par les paniers!
Simple Pratique
Economisez en planifiant votre cuisine pour le mois !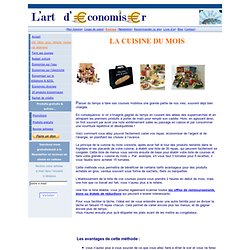 Passer du temps à faire ses courses mobilise une grande partie de nos vies, souvent déjà bien chargée. En conséquence, si on s'imagine gagner du temps en courant des allées des supermarchés et en attrapant les premiers produits à porter de main pour remplir son caddie. Hors, en agissant ainsi, on finit souvent par avoir une note extrêmement salée au passage en caisse et par consommer une nourriture répétitive et déséquilibrée !