Project Based Learning
What is Pebble and Why are we doing it? The title for this post, refers to the students first two weeks of our project based learning course, where students analyse: What is learning?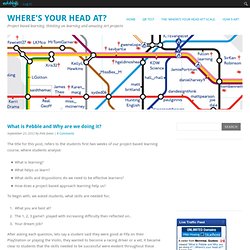 What helps us learn? What skills and dispositions do we need to be effective learners? How does a project based approach learning help us? To begin with, we asked students, what skills are needed for; The Creative Timeline. Ok, so we have just finished the third major project for Pebble, 'The Creative Timeline' asks students to delve into their own memories of their lives so far and use this as a stimulus for creating some brilliant conceptual artwork.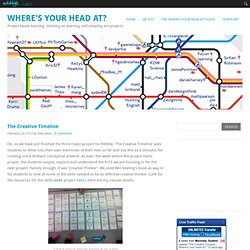 As ever, the week before the project starts proper, the students unpick, explore and understand the PLTS we are focusing in for the next project. Funnily enough, it was 'Creative Thinker'. We used Ben Keeling's book as way in for students to look at some of the skills needed to be an effective creative thinker. (Link for the resources for this skills week project here.) Here are my classes results. Top Ten Group Work Strategies. If I am continually vexed by any one question in education it is 'how can we enhance student motivation?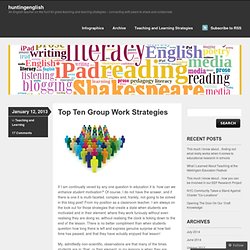 ' Of course, I do not have the answer, and if there is one it is multi-faceted, complex and, frankly, not going to be solved in this blog post! From my position as a classroom teacher, I am always on the look out for those strategies that create a state when students are motivated and in their element, where they work furiously without even realising they are doing so, without realising the clock is ticking down to the end of the lesson. There is no better compliment than when students question how long there is left and express genuine surprise at how fast time has passed, and that they have actually enjoyed that lesson!
Project-Based Learning for Digital Citizens. It's award season, so I'm giving my students an award.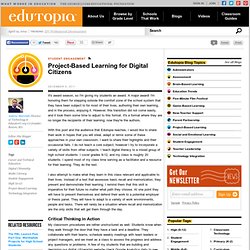 A major award! I'm honoring them for stepping outside the comfort zone of the school system that they have been subject to for most of their lives, authoring their own learning, and in the process, enjoying it. However, this transition did not come easily, and it took them some time to adjust to this format. Project_Design_Rubric1. KONY 2012. FreeBIEs.
---