Wierd Facts/Misconceptions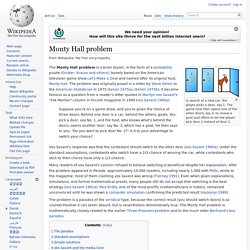 In search of a new car, the player picks a door, say 1. The game host then opens one of the other doors, say 3, to reveal a goat and offers to let the player pick door 2 instead of door 1. The Monty Hall problem is a probability puzzle loosely based on the American television game show Let's Make a Deal and named after the show's original host, Monty Hall . The problem, also called the Monty Hall paradox , is a veridical paradox because the result appears impossible but is demonstrably true. The Monty Hall problem, in its usual interpretation, is mathematically equivalent to the earlier Three Prisoners problem , and both bear some similarity to the much older Bertrand's box paradox .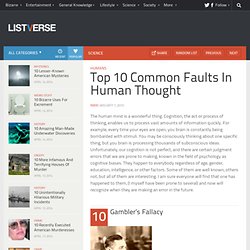 The human mind is a wonderful thing. Cognition, the act or process of thinking, enables us to process vast amounts of information quickly. For example, every time your eyes are open, you brain is constantly being bombarded with stimuli.
popvssodamap2.png (PNG Image, 971x585 pixels) - Scaled (91%)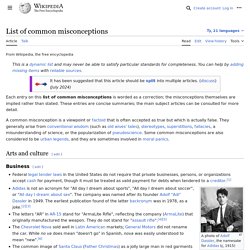 This incomplete list is not intended to be exhaustive. This list pertains to current, widely held, erroneous ideas and beliefs about notable topics which have been reported by reliable sources. Each has been discussed in published literature, as has its topic area and the facts concerning it. Note that the statements which follow are corrections based on known facts; the misconceptions themselves are referred to rather than stated.
Rscheearch Shmecsearch - fontblog
Television pickup is a phenomenon affecting the British National Grid electricity transmission network. As the British public tend to watch the same TV programmes and take advantage of breaks in these programmes to operate electrical appliances (particularly kettles) they cause large, synchronised surges in electricity consumption. National Grid staff devote considerable resources to predicting and providing electricity supply for these events which typically impose an extra demand of around 200–400 megawatts (MW) on the Grid. Short term supply tends to be found from pumped storage reservoirs , which can be quickly brought online, backed up by the slower fossil fuel and nuclear power stations.
TV pickup