EXPLORE
Shrimp Salad Circus: tutorials
Braid DIY ~ The Shine Project
DIY Free Paper Hermes Jige Clutch. Top Photo: Small Good Things. I posted Emi's tutorial on this a few months ago and a link to her "how to wax paper" to make these paper clutches even more amazing here. Bottom Photo: Hermes here. But …Love Maegan just came out with a post with direct links to the six PDF downloads of the bags which is nice because I had a hard time finding them on the Hermes site.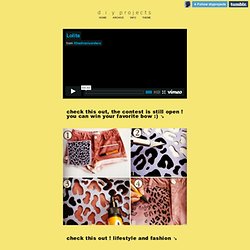 D.I.Y projects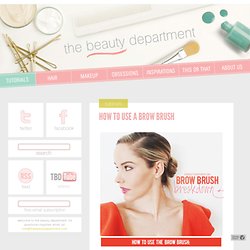 We get a lot of emails asking how to use brushes correctly so I hope this helps you out a little! A brow brush is designed to be stiff and angled for a reason. And we use the slanted edge to shade and the tip of the edge to outline. Put those components together and a brow brush is quite frankly a thing of perfection! Here's how to use it properly: READ MORE…
Update 7/23/12: Hey guys! I wrote this post in February of 2011 and since then I've discovered lots more awesome DIY blogs! Either there are tons of new ones popping up or I didn't even know how much great stuff was out there. Keep sharing them in the comments, I love checking each one out! These are in no particular order. I mean, how could I *possibly* rank them?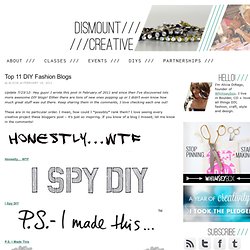 Shoe DIYs