Learn
This is an outline of a method that is taught in workshops and discussed in the book Think Like a Genius by Dr. Todd Siler. It involves connecting and transforming information (data, knowledge, concepts, experiences, etc.) in personally meaningful, purposeful and useful ways. Use this image or choose another and it relate it to your life. 1Give an example of a connection you have made to this image. 2Think about what the image tells you about work and life.3Create a plan that will make a change.4Apply this change to your work and life.Ad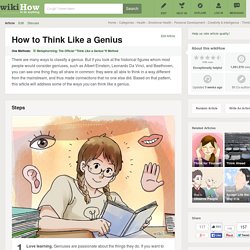 How did you do on the observation test? If you found your observation skills lacking, it may be something to consider working on, as… For people who plan to become the leaders of tomorrow, developing a keen sense of observation is a must.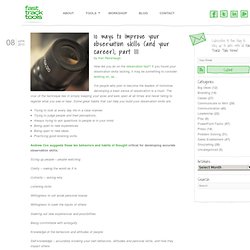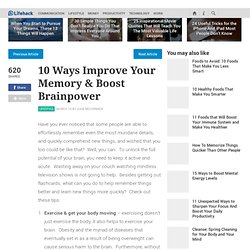 Have you ever noticed that some people are able to effortlessly remember even the most mundane details, and quickly comprehend new things, and wished that you too could be like that? Well, you can. To unlock the full potential of your brain, you need to keep it active and acute. Wasting away on your couch watching mindless television shows is not going to help. Besides getting out flashcards, what can you do to help remember things better and learn new things more quickly? Check out these tips: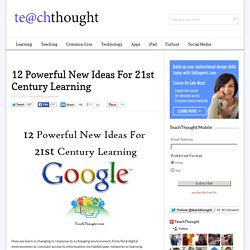 How we learn is changing in response to a changing environment, from fluid digital environments to constant access to information, incredible peer networks to learning simulations, 21st century learning is teeming with possible learning pathways. So it seemed appropriate to take a look at a handful of these new approaches–not so much formal learning approaches such as project-based learning or mobile learning, but rather some of the platforms and tools themselves. The immediate benefit is to take inventory in what's available now.
12 Powerful New Ideas For 21st Century Learning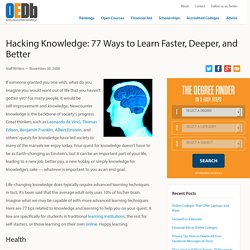 If someone granted you one wish, what do you imagine you would want out of life that you haven't gotten yet? For many people, it would be self-improvement and knowledge. New knowledge is the backbone of society's progress. Great thinkers such as Leonardo da Vinci, Thomas Edison, Benjamin Franklin, Albert Einstein, and others' quests for knowledge have led society to many of the marvels we enjoy today. Your quest for knowledge doesn't have to be as Earth-changing as Einstein's, but it can be an important part of your life, leading to a new job, better pay, a new hobby, or simply knowledge for knowledge's sake — whatever is important to you as an end goal. Life-changing knowledge does typically require advanced learning techniques.
Whenever the subject of why some people learn faster comes up, I get a whole host of common answers: Some people are just naturally smart. (Often implying you can't improve)Everyone is "smart" in their own way. (Nonsense, research indicates different "intelligences" often correlate)IQ is all in the genes.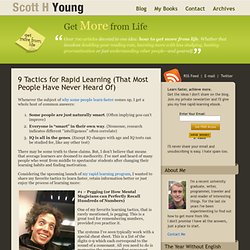 post written by: Marc Chernoff Email All education is self-education.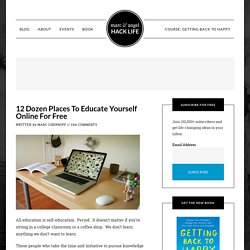 by Jeff Dyer and Hal Gregersen | 10:24 AM September 27, 2011 In the Economist review of our book, The Innovator's DNA, the reviewer wondered whether genius-level innovators such as Marc Benioff, Jeff Bezos, and Steve Jobs challenge the idea that working adults can really learn how to think differently and become innovators. We don't think so. Remember, it was Steve Jobs who jump-started the now-famous "Think Different" advertising campaign as a way to inspire consumers and recharge Apple's innovation efforts. It worked.
I think "accountability buddy" really misses the point. There is satisfaction and joy in accomplishing the task, but that's where accountability buddy is a misnomer. All habits of any sort will trip, falter, fail, etc. It's all about getting back in the game.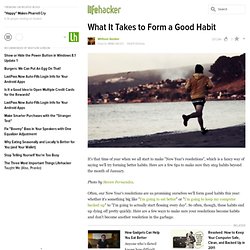 Dedicate 30 Minutes a Day to Learn Something New