History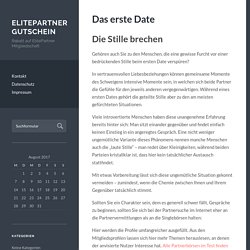 The Bible tells us that God created Adam and Eve just a few thousand years ago, by some fundamentalist interpretations. Science informs us that this is mere fiction and that man is a few million years old, and that civilization just tens of thousands of years old. Could it be, however, that conventional science is just as mistaken as the Bible stories?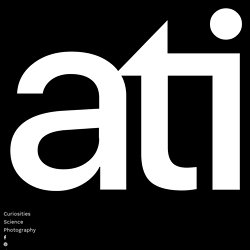 Formally known as the Democratic Peoples' Republic of Korea, North Korea is a subject of fascination the world over as it's one of the few countries that can accurately be described as an Orwellian state. Though technically governed by a modern democratic constitution, the government is run by a paranoid monarchy, revolving around a dynastic cult of personality. Food is scant, electricity is rationed, and offenses as minor as referring to the current or former leaders without their proper title can land people—even children—in a labor camp for life.
Maybe this isn't a newsflash to anyone but me, but, um, the Moai "heads" on Easter Island have bodies. Because some of the statues are set deep into the ground, and because the heads on the statues are disproportionately large, many people (myself included) tend to think of them as just big heads. But the bodies (generally not including legs, though there is at least one kneeling statue) are there — in many cases, underground.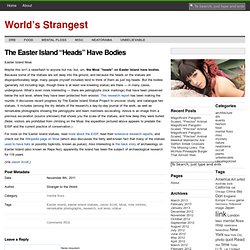 Explore Ancient Egypt With 360-degree and other imagery, walk around the Sphinx, enter the Great Pyramid, visit tombs and temples, and more. Want to walk around the Sphinx? Clamber inside the Great Pyramid of Giza and seek out the pharaoh's burial chamber? Visit the magnificent tombs and temples of ancient Thebes? In this multi-layered, highly visual interactive, view 360° panoramas, "walkaround" photos, and other breathtaking imagery shot throughout the Giza Plateau and ancient Thebes (modern-day Luxor), often with special permission.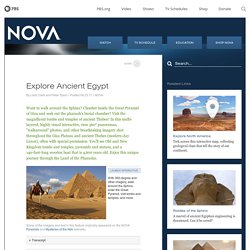 How history repeats itself - The Dimensons of Experience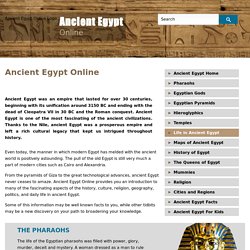 While it would take volumes to write a comprehensive guide to ancient Egypt, we have attempted to provide an introduction to many of the fascinating aspects of daily life in ancient Egypt. In the following pages you will find information about topics most commonly associated with the history of ancient Egypt. Some of this information may be well known facts to you and other tidbits may be a new discovery on your path to broadening your knowledge.