Restaus à faire
Top 5 Italian Food: best Pastas & Pizzas + Win hotel nights in Napoli with NovelaHotels.com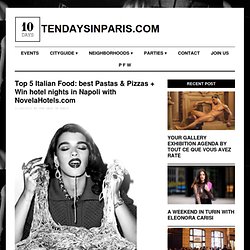 After watching "La Grande Bellazza" at Silencio, we imagine you've made up your mind: fucking that Italian cougar posing as an art journalist is officially your next sex conquest. Well, we've got some nice tips for you. The first is to read up on our new top 5 Italian restaurants and instead of eating out an Italian, you'll eat in and dine on some fresh seafood pasta and huge napoletano sausage. Pray that Donatella Versace is in a pizza mood… Or better yet, you could try to win our new contest for http://www.novelahotels.com/!
Pierre Sang Boyer - Cuisinier
AU FIL DES SAISONS
- IL CAMPIONISSIMO - Vice Champion du Monde de la Pizza 2009 en Italie !
Best of 2011 des 10 meilleurs restaurants de l'année
Le restaurant de l'année: La Grenouillère Le projet architectural et culinaire le plus enthousiasmant de l'année a vu le jour sur la Côte d'Opale, loin des circuits remâchés de la gastronomie.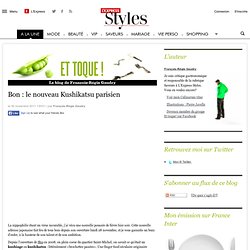 La nippophilie étant un virus incurable, j'ai vécu une nouvelle poussée de fièvre hier soir. Cette nouvelle adresse japonaise fait feu de tous bois depuis son ouverture lundi 28 novembre, et je vous garantis un buzz d'enfer, à la hauteur de son talent et de son ambition.
Bon : le nouveau Kushikatsu parisien | Et toque ! - Lexpress Styles Blog
A force d'émietter au restaurant les oeuvres griffées Poujauran, Vasseur et autres maestros du pétrin parisien, on en avait presque oublié Dominique Saibron.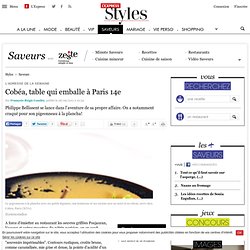 Cobéa, table qui emballe à Paris 14e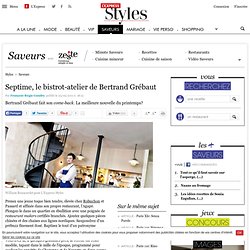 Prenez une jeune toque bien tendre, élevée chez Robuchon et Passard et affinée dans son propre restaurant, l'Agapé.
Septime, le bistrot-atelier de Bertrand Grébaut