Others
Adele - Full Concert (HD) iTunes Festival London 2011 - Beautiful ! (Show Completo) How to Get Signed by a Record Label: 16 steps. Edit Article Developing Your MusicDeveloping a FollowingRecording a DemoTaking the Next Step Edited by Blake, Benn, Amazon111, Paul D and 77 others You already make great music, but how do you make sure it's heard?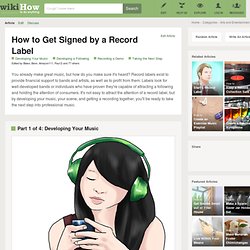 Record labels exist to provide financial support to bands and artists, as well as to profit from them.
Abs
How to Get Straight "A"s. Edit Article General PracticesWorking Hard in ClassWorking Hard At HomeHelpful School Tips and Tricks Edited by Krystle C., Jack Herrick, Ben Rubenstein, Ziying Jiang and 217 others.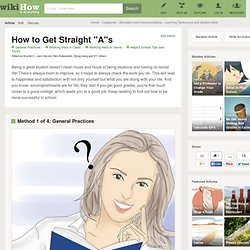 YouNow.com. Free Tweet bg - Part 3. Drinkify. Life Hacks @imageBlog. If historical events had Facebook updates... Brain Games & Brain Training.
---