Phoebelu
Amy
Google Image Result for http://www.penick.net/digging/images/2011_05_07_Stratford_garden/9_Flagstone_%26_river_rock_steps.JPG
Google Image Result for http://4.bp.blogspot.com/-lYUmknWR2QA/T0aIe_3nLyI/AAAAAAAAB4A/TFdgv1tdLPE/s1600/Bird%2Bborder%2Bafter_s.jpg
Google Image Result for http://4.bp.blogspot.com/-oj7SJP-jcQM/ToXtnsimRjI/AAAAAAAAPhQ/joCJwSTlJA4/s1600/River_Plym_-_geograph.org.uk_-_1620054.jpg
weeping cherry tree
It's spring — we are so excited we wet our plants! « Bobbi's Blog
on the Net - Daily Holidays of 2012 Is Today a Holiday?
Translate
Recipes and Cooking - Yeah right...
Posted Jul 26, 2010 Share This Gallery inShare324 These images, by photographers of the Farm Security Administration/Office of War Information, are some of the only color photographs taken of the effects of the Depression on America's rural and small town populations.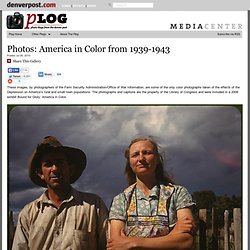 Captured: America in Color from 1939-1943 – Plog Photo Blog
© Phelan Riessen via Flickr -- Mardi Gras detritus: plastic beads and trash line the sidewalks, headed to landfill. Tomorrow, Tuesday, February 21, marks Fat Tuesday, the last night of Mardi Gras. It also marks the beginning of a massive clean-up with tons of plastic beads heading to landfill. After days of celebrations in New Orleans with dozens of parades, an estimated 25 million pounds of plastic beads, cups and tokens tossed from floats litter the streets throughout the French Quarter. This annual Bacchanal is filled with traditional balls, debauchery and heaps of beads, trinkets and "throws" falling curbside.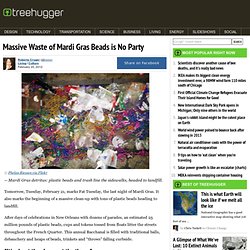 Massive Waste of Mardi Gras Beads is No Party
Free Online Dating