Collective Intelligence
The World's Largest Library of Business Book Summaries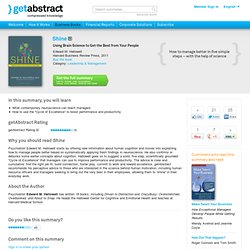 Shine Summary | Edward M. Hallowell | PDF Download | MP3 Audio Book
V formation
A V formation (sometimes called a skein) is the symmetric V-shaped flight formation of flights of geese, ducks, and other migratory birds.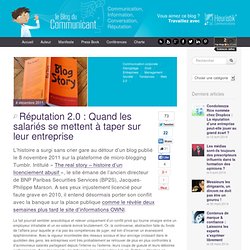 Réputation 2.0 : Quand les salariés se mettent à taper sur leur entreprise
L'histoire a surgi sans crier gare au détour d'un blog publié le 8 novembre 2011 sur la plateforme de micro-blogging Tumblr.
Cuando el trabajo quema
La exigencia de ser feliz en el propio puesto es un movimiento imparable que tiene que ver con una nueva relación de los empleados con sus empresas, en un escenario sociolaboral en el que todo cambia a ojos vista. El caso francés –uno de los países con la mayor tasa de suicidios– es un ejemplo de cómo las compañías y el Estado se esfuerzan por implantar soluciones a un drama cotidiano. Son nuestros vecinos puerta con puerta, pero tienen más dinero, menos paro, cobran más, disfrutan de mejores condiciones laborales, son más productivos, y, además, trabajan menos horas.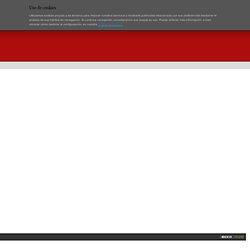 The Wisdom of Crowds, Revisited: When The Crowd Goes From Wise to Wrong | Artful Choice
How wise is the crowd, really?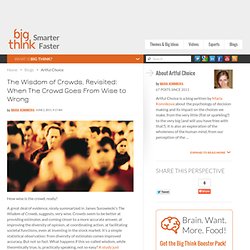 Comment le leader peut-il favoriser la collaboration ? Vu la spécialisation des tâches et des expertises et le besoin de rassembler les forces, comment le leader peut-il favoriser la collaboration ? Je vous propose dans ce qui suit une synthèse en 5 principes, lesquels découlent de mes observations de diverses équipes et d'études publiées sur la collaboration: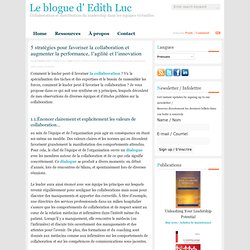 Podcasts » Research on Relationships – from ants to humans to nations
Movie: collective inefficiency
Inteligencia Colectiva | Alberto Levy Blog :: En la punta del viento
por Alberto Levy | 08 de Abril de 2011 | General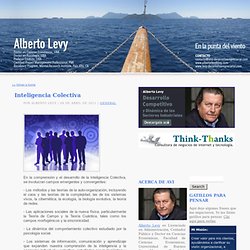 Panoramio example : Alhambra Pictures + Geolocalization