Social_Networking
Gridjit: A Social Portal
Facebook y los Vínculos Sociales
This Blog Sits at the: How to be a self-funding anthropologist
personalbrandingblog.wordpress.com is no longer available. This site has been archived or suspended for a violation of our Terms of Service .
Today's Social Media Experts are the Email Experts from 1965 « Personal Branding Blog - Dan Schawbel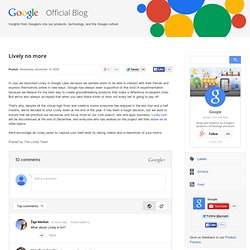 In July we launched Lively in Google Labs because we wanted users to be able to interact with their friends and express themselves online in new ways.
The Art and Science of Retweeting for Twitteraholics
This is a guest post by AJ Vaynerchuk.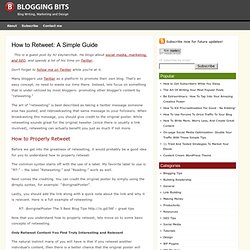 Twitterific - the top Mac client
intel2.0: Signal-to-Noise Strategies for Twitter
T N T — The Network Thinker: Twitter
Pizarra: Red social de la educación : Portada
econosociofisica -   var gaJsHost = (("https:" == document.location.protocol) ? "https://ssl." : "http://www."); docume
Your life, on the line - Plurk.com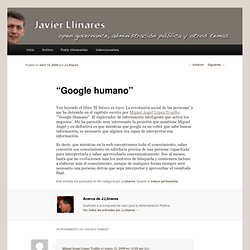 governance » "Google humano"
Voy leyendo el libro 'El futuro es tuyo: La revolución social de las personas' y me he detenido en el capitulo escrito por Miguel Ángel López Trujillo : '"Google Humano".
El anillo Minoic.net , Bitacoras.com y nativos2020.com , con la colaboración de la colección Planta29, ponen a disposición de todos la edición escaneada en PDF de La Gran Guía de los Blogs 2008 de Rosa Jiménez Cano y Francisco Polo. Realizar una donación mediante PayPal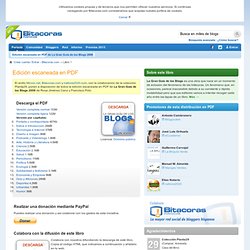 Edición escaneada en PDF de La Gran Guía de los Blogs 2008 en Bitacoras
European Commision | SELF
Ante todo, quisiera agradecerle a Aaron la oportunidad de escribir regularmente en Technosailor .
Facebook, OpenSocial y la Gran Pesadilla Social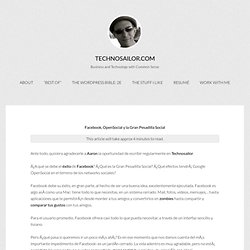 Feevy home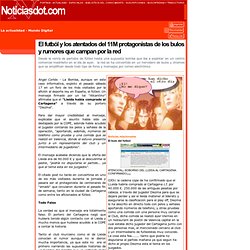 El futból y los atentados del 11M protagonistas de los bulos y rumores que campan por la red
Angel Cortès - La Bomba, aunque en este caso informativa, exploto el pasado sábado 17 en un foro de los más visitados por la afición al deporte rey en España, el fútbol. Un mensaje firmado por un tal "Alicantino" afirmaba que el "Lleida había comprado al Cartagena" a través de su portero "Diezma".
Fotos y videos de Mariangela Petrizzo
Cooperación 2.0 - Comunicaciones
eadminwiki » Quién es quién
Internet y Participación Ciudadana (eParticipación, e-Participación, eParticipa)
aprendices » home
A crop of websites is making networking among scientists easier than ever. Virginia Gewin logs in. Compared with crafting computational expertise or sharpening gene-splicing skills, networking is one talent many scientists are slow to hone.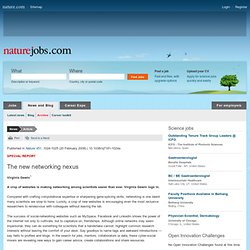 special report : science career issues and alternative jobs for scientists : Naturejobs
En Línea
Friends:Social Networking Sites for Engaged Library Services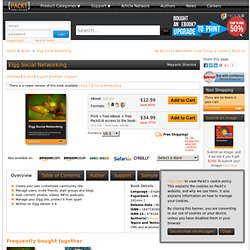 Elgg is an open-source social web application licensed under GPL version 2, and runs on the LAMP (Linux, Apache, MySQL, and PHP) or WAMP (Windows, Apache, MySQL, PHP) platform.
Elgg Social Networking
You Are What You Share › Dawud Miracle @ dmiracle.com
I get asked all the time why a business owner should be blogging or engaged in social media.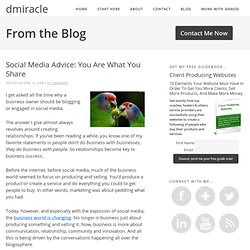 Ultimo cuadro, comunidades sociales 2.0 - Vox
Friends:Social Networking Sites for Engaged Library Services: <strong> Facebook : The New Study Hall For The Wired Generation?</strong>
Student Faces Facebook Consequences
Facebook sigue encaminada a convertirse una de las redes sociales más importantes en internet, siguiendo una estrategia contraria a MySpace que son sumamente cerrados y no permiten el uso de aplicaciones externas en las páginas de sus perfiles, ya que Facebook permite la instalación de mini-aplicaciones de todo tipo que extienden la funcionalidad e incluso le dan utilidad a la red social.
Internet: Facebook crece un 270% en un año - ALT1040
Isn't it amazing how the choices we make can lead us on such unexpected journeys? That's what happened to me with Six Degrees. I started the group as research for my new novel, The Watcher .
Steve Jackson | Six Degrees of Separation
SPREE community
Linked