Cosmos
Things to Draw - Objects and Stil Life. Are you having trouble figuring out what to draw?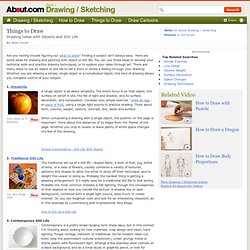 Finding a subject isn't always easy. Here are some ideas for drawing and painting with object or still life. You can use these ideas to develop your technical skills and practice drawing techniques, or to explore your ideas through art. Worldometers - real time world statistics. Ihre Online Druckerei für Drucksachen im Offsetdruck und Digitaldruck! - Flyer. Flugergebnisse. Fluege.de. Herzlich Willkommen auf dem Flugportal, das alle Flüge mit einem Klick darstellt – egal ob Linienflüge, Billigflüge oder Charterflüge.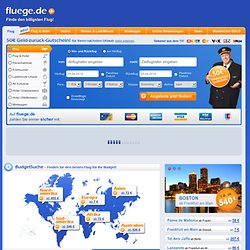 Als unabhängiges Vergleichsportal bieten wir Ihnen Angebote von über 750 Airlines wie: Linienflugangebote zahlreicher FluggesellschaftenBilligflüge der BilligairlinesCharterflüge und Lastminute-FlügeLow-Cost-Flüge bzw. Nofrills-BuchungenRestflugplätzeGruppenflüge über unser Gruppenflug-Anfrageformularfluege.de MasterCard GOLD Aufgrund der ständigen Aktualisierung unserer Flugangebote, sehen Sie die aktuellsten und günstigsten Preise immer auf einem Blick. Ihre persönliche Flugroute von einem beliebigen Flughafen können Sie bequem und schnell auch von zu Hause aus buchen. Computer Parts, PC Components, Laptop Computers, LED LCD TV, Digital Cameras and more! Construction Equipment, Farm Equipment & Heavy Equipment on Equipment Trader. Frankenbrain. What name do you wat to represent you here?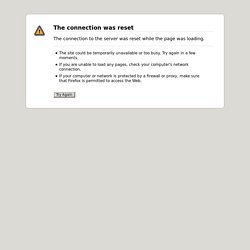 To protect your privacy, do not include your real name in your username. Your username must be at least 3 characters. Sorry, you can't use that. Pick something else. Chicago, IL social media | Find social media in Chicago, IL. Preparing for Civilization's End. The first edition of Shift Magazine, which is all about building resilience for a tumultuous future, and of which I am and will be a regular contributor (writing a trilogy on complexity and then some joyous short stories set two millennia from now), is now available for subscription, online viewing and (for the time being) free download.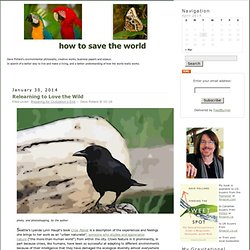 I'm thrilled to be working on theme-based editions of this edgy, unsentimental but upbeat, youth-oriented publication alongside the likes of fellow 'collapsniks' Guy McPherson, Carolyn Baker and Generation Alpha's Ben Pennings. Please check it out, talk about it, and tell us what you think. cartoon by Australian cartoonist Michael Leunig. Google Image Result for.
---