Ciência - Tecnologia
Rosetta - ESA's comet chaser. Posted on 07/08/2014 by Claudia It's science time!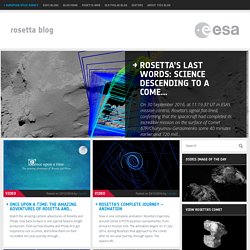 – cont'd Some of the instruments on board Rosetta have already started to produce scientific results. During yesterday's afternoon session at ESOC, Darmstadt, we heard about these from the principal investigators of VIRTIS and MIRO.
About ifttt. Lifehacker, tips and downloads for getting things done. ESA. Planet Earth in your pocket … and on your tablet 13 December 2011 ESA has updated its application for iPhone and iPad.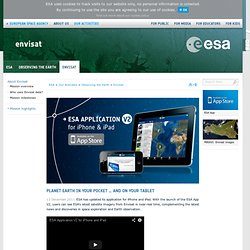 ---