Réseaux sociaux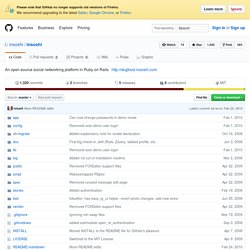 README.markdown Insoshi social software Insoshi is a social networking platform in Ruby on Rails. You can use Insoshi to make custom social networks; see the Insoshi demo site for an example.
Ruby on Rails, Open Source Rails is a full-stack framework for developing database-backed web applications according to the Model-View-Control pattern. From the Ajax in the view, to the request and response in the controller, to the domain model wrapping the database, Rails gives you a pure-Ruby development environment.
Home Bienvenue ! BuddyPress permet d'étendre les fonctionnalités de WordPress MU sous forme d'outils de "réseaux sociaux" sur toute installation nouvelle ou existante. BuddyPress est une collection de plugins WordPress et de thèmes, qui se complètent à merveille dans un environnement WordPress tout en permettant à vos utilisateurs d'interagir dans un environnement communautaire à forte vocation sociale. Tous les plugins BuddyPress peuvent être personnalisé afin de correspondre à votre style, exactement de la même manière qu'un blog WordPress.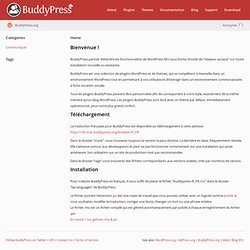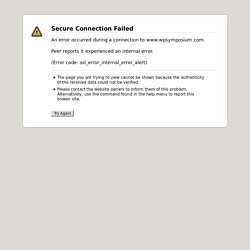 What is WP Symposium? Simply put, WP Symposium is a WordPress social network plugin that turns your WordPress site into a Social Network! Profile page, activity stream, friends, member directory, forum, groups, private mail, galleries, events, and more…! Join this site to try them all out!
WP Symposium
WordPress Mingle | Where WordPress Professionals & Enthusiasts Show Up to Mingle
Prochaine rencontre : mardi 16 avril de 18h à 19h30 chez Inria, place d'Italie, Paris Bienvenue sur le site de la communauté francophone des utilisateurs et développeurs d'Elgg ! ElggFrance est organisé autour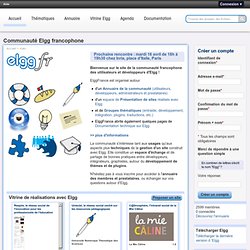 Complete Feature Set User profiles Blogs Private messaging Events Forums Completely FREE and open source! CommunityEngine is free to use and is licensed under the MIT license Proven, Real-World Usage
Community Engine | A Social Networking Plugin for Ruby on Rails