GraphyPhoto
Drawing on World Issues: These Make You Think. Known in some circles as the most amazing man in the universe, he once saved an entire family of muskrats from a sinking, fire engulfed steamboat while recovering from two broken arms relating to a botched no-chute wingsuit landing in North Korea.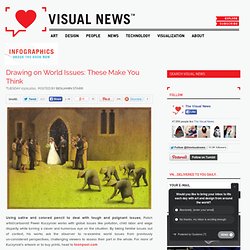 When not impressing people with his humbling humility, he can be found freelance writing, finding shiny objects on the internet, enjoying the company of much-appreciated friends and living out his nomadic nature. He is Managing Editor of Visual News. Follow his movements on Twitter: 35 Funny Illustrations by Tiago Hoisel - with Exclusive Interview - StumbleUpon. Today we have the special honor to discuss about digital art and painting with Tiago Hoisel.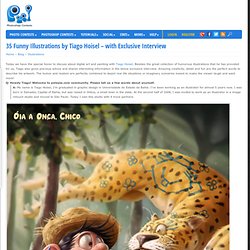 Besides the great collection of humorous illustrations that he has provided for us, Tiago also gives precious advice and shares interesting information in the below exclusive interview. Amazing creativity, detail and fun are the perfect words to describe his artwork. The humor and realism are perfectly combined to depict real life situations or imaginary scenarios meant to make the viewer laugh and want more! Q: Howdy Tiago! - StumbleUpon.
Anamorphic Drawings: Hidden Images Revealed. Fresh Visual Daily Anamorphic Drawings: Hidden Images Revealed Thursday 03.10.2011 , Posted by Paul Caridad Share: Tweet468.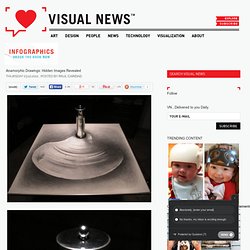 Amazingly Creative Drawing Vs Photography | Weird Pictures, Wonderful Things. Incredible Wildlife Photography | Peachy Green. Wildlife — By Stephanie on January 11, 2010 at 10:58 am Canada goose protects her young Ever have one of those moments when you think to yourself, "Boy, I wish I had my camera?!"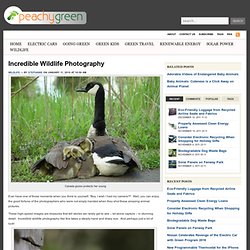 Well, you can enjoy the good fortune of the photographers who were not empty handed when they shot these amazing animal pictures. These high-speed images are treasures that tell stories we rarely get to see – let alone capture – in stunning detail. These 50 Photos Will Blow you Away. Great news today: we will start a series of showcases that are meant to make the jaws drop!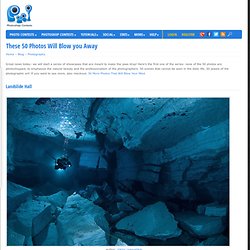 Here's the first one of the series: none of the 50 photos are photoshopped, to emphasize the natural beauty and the professionalism of the photographers. 50 scenes that cannot be seen in the daily life, 50 jewels of the photographic art! If you want to see more, also checkout: 50 More Photos That Will Blow Your Mind. Great Landscape Photographers | David Herreman Photography. Photos. 70 Photos That Will Take Your Breath Away. We here at DPShots believe that the easiest way to learn photography is to learn it by example.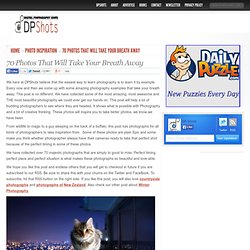 Every now and then we come up with some amazing photography examples that take your breath away. This post is no different. We have collected some of the most amazing, most awesome and THE most beautiful photography we could ever get our hands on. This post will help a lot of budding photographers to see where they are headed. It shows what is possible with Photography and a bit of creative thinking. Best Photos of the Year 2011. Posted Dec 15, 2011 Share This Gallery inShare29 The best photos of 2011 from around the globe.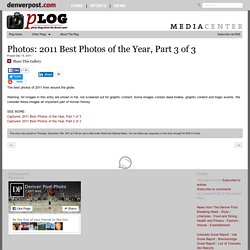 ---