News
Bloomberg. Wsj. Wsj India. SmartMoney. Barrons. Financial News. AllThingsD. MarketWatch. CNBC.
Msnbc. Reuters. Kiplinger. Google. CNNMoney - 4 hours ago Bank of America reported a quarterly loss Wednesday as legal costs hit the bank's bottom line.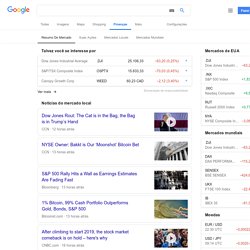 It's another reminder that the tentacles of the financial crisis are still squeezing Wall Street. Yahoo. MSN Money. CNNMoney. 24/7 Wall St. BusinessWeek.
---