Photos
§. §. Worst Celebrity Beach Bodies - Health & Fitness. Sometimes All You Need Is A Little Inspiration to Keep Rolling.
Modern Wall Art with Paint Swatches! Looking for a way to fill that blank wall but don't have permission to paint?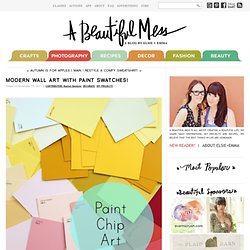 All you need is a trip to a major hardware store and an afternoon in front of a good movie to take care of that little dilemma. Supplies Needed: Large frame with paper insert, a ton of pretty paint chips, double-sided tape squares, and vinyl letters appropriate to the size of your frame or phrase (4" - 6"). Carved Book Landscapes by Guy Laramee. (click images for detail) For the better part of three decades multidisciplinary artist Guy Laramee has worked as a stage writer, director, composer, a fabricator of musical instruments, a singer, sculptor, painter and writer.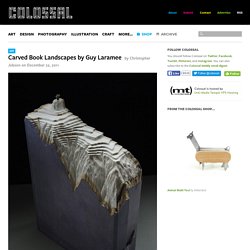 Among his sculptural works are two incredible series of carved book landscapes and structures entitled Biblios and The Great Wall, where the dense pages of old books are excavated to reveal serene mountains, plateaus, and ancient structures. Of these works he says: Animals. §.
---