Meditation
Hi, I am Patrick and today we are talking about Zazen and how to do it. Meditation isn't just for buddhas or monks; it's for everybody that can be done at almost any time. So let's get started. When you sit, you are going to want to elevate your pelvis. The most useful thing for this is something like a Zafu, it's a round Japanese shape. But honestly anything will work, a pillow folded in half, a rolled up blanket is just as good.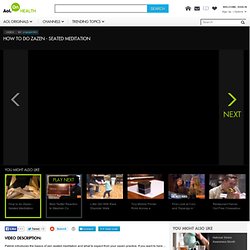 Feeling scatterbrained? Stressed-out and overwhelmed? Depressed? It's time to calm your mind. Here are some tips on how to meditate and the benefits you'll receive from daily meditation.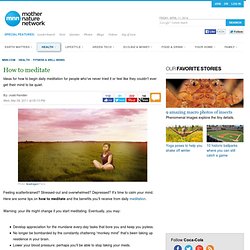 How to meditate
Meme Central Books Level 3 Resources Richard Brodie Virus of the Mind What's New? Site Map Level 3 of Consciousness You are reading about something that most people don't even know exists. If you told them, they wouldn't just not believe you—they would have no clue what you were talking about. That's why I wrote this little essay: so that I could show it to someone when they had no idea what I was talking about and, if they were persistent and open-minded, make some progress in their thinking.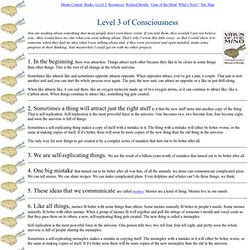 Hi Gorgeous Soul! If you're new here, you may want to subscribe to the email newsletter to receive exclusive updates that uplift and inspire. Thanks for visiting! It's incredible to me how mindfulness has changed my life.