Art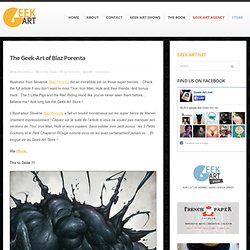 Illustrator from Slovenia, Blaz Porenta did an incredible job on those super heroes… Check the full article if you don't want to miss Thor, Iron Man, Hulk and their friends. And bonus track : The 3 Little Pigs and the Red Riding Hood like you've never seen them before… Believe me ! And long live the Geek-Art Store ! L'illustrateur Slovène Blaz Porenta a fait un boulot monstrueux sur les super héros de Marvel. Vraiment impressionnant ! Cliquez sur la suite de l'article si vous ne voulez pas manquer ses versions de Thor, Iron Man, Hulk et leurs copains.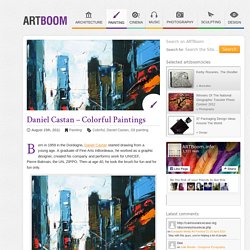 Born in 1959 in the Dordogne, Daniel Castan started drawing from a young age. A graduate of Fine Arts inBordeaux, he worked as a graphic designer, created his company and performs work for UNICEF, Pierre Balmain, the UN, ZIPPO. Then at age 40, he took the brush for fun and for fun only.
Daniel Castan – Colorful Paintings | Painting
Daniel Castan – Colorful Paintings Daniel Castan - Colorful Paintings 8 – ARTBoom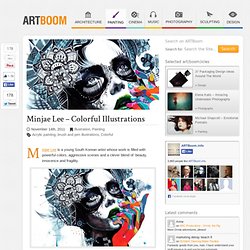 Minjae Lee is a young South Korean artist whose work is filled with powerful colors, aggressive scenes and a clever blend of beauty, innocence and fragility. At just 22 years old, he's a self-taught artist, that uses old-fashioned tools, such as markers, pens, crayons, acrylics, to create his illustrations. His dramatic works are all about pattern and texture that just add more authenticity to his illustrations.