Around TED
Redes Sociais - o novo paradigma?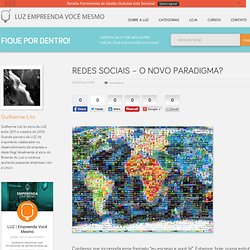 Confesso, me incomoda esse formato "eu escrevo e você lê". Estamos, hoje, numa estrutura "professor x aluno", ou pior, quase que "comentarista de jogo de futebol x torcedor", onde o espaço para você agregar é limitado e estamos desperdiçando boa parte do seu conhecimento ao longo da nossa interação. É um valor incrível que fica no caminho (ou comentários)…. Uma pena.
TEDxRio+20
Today's Big Idea We are continually reminded wherever we turn (and by Big Think, perhaps, most frequently of all) of the fact that in technologically advanced nations the pace of life is accelerating. …Economic constraints have put pressure on businesses (and therefore their employees) to do more with less, and in less time. Simultaneously, tech companies are locked in a kind of arms race to make everyday living ever more automated and efficient, thereby enabling us to demand still greater productivity of ourselves. Yet one of the most significant contributions cognitive psychology has made in recent decades to our understanding of the mind is the idea that the mind uses two parallel systems of thinking: System 1 - the fast, intuitive, gut decision making engine, and System 2, its slower, more deliberate sibling. Daniel Kahneman and Amos Tversky are the pioneers in this work, and their studies reveal that in most cases, system 2 makes much better decisions.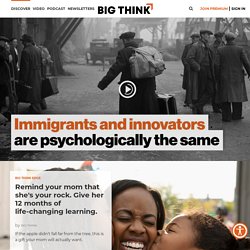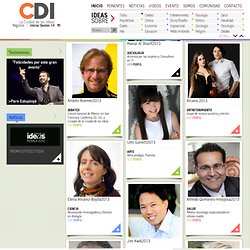 Ciudad de las ideas | Festival de mentes brillantes
x Inicio de sesión ¿Olvidaste tu contraseña? Recuperar contraseña
popcasts
2nd Annual National Medical Cannabis Unity Conference The 2nd Annual National Medical Cannabis Unity Conference, Navigating Medica... MORE »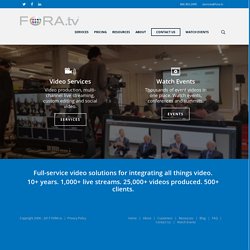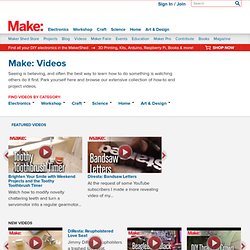 Happy Pi Day indeed! With the Raspberry Pirate Radio, makers of all skill levels are exploring what is possible with their Pi. More than just a single-board computer that for most requires a familiar desktop GUI, the Pi is also capable of being the brain that drives projects.
The Internet in Society: Empowering and Censoring Citizen?