Blogs/TV
Italian recipes - Italian food culture - Academia Barilla. Track your money with the Free Budget Spreadsheet. This Budget Spreadsheet is part of a financial planning series called How to Make a Budget.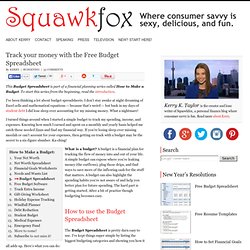 To start this series from the beginning, read the introduction. I've been thinking a lot about budget spreadsheets. I don't stay awake at night dreaming of Excel cells and mathematical equations — because that's weird — but back in my days of student debt I did lose sleep over accounting for my missing money. What a nightmare! I turned things around when I started a simple budget to track my spending, income, and expenses. Guy Fieri. Bitchinlifestyle.tv. In Diana Henry's kitchen | The Foodie Bugle. Looking at Diana Henry's cookbook collection in the open plan kitchen-dining room of her North London home is a bit like walking into Books for Cooks in Notting Hill or Foyles Bookshop in Charing Cross Road.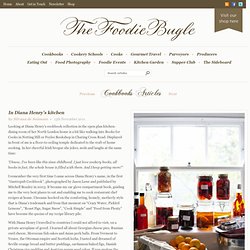 Displayed in front of me is a floor-to-ceiling temple dedicated to the craft of home cooking. In her cheerful Irish brogue she jokes, nods and laughs at the same time: Good Food Read: The Foodie Bugle, a Lovely Online Food Magazine. The Foodie Bugle | An online magazine for food and drink lovers. Apartment Therapy Unplggd. My parents are not what I would call "high tech" — or really even any tech.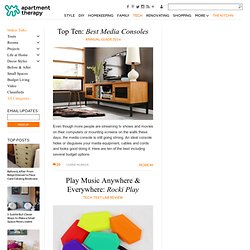 My dad only recently started texting and my mom doesn't own a computer, but they often run into technological quandaries despite their lack of gadgets — which means it often falls to me to help them out. It's easy to grow impatient and frustrated when providing a little parental tech support, so I thought I'd round up some advice from people who have been there. David Lebovitz. Fresh and easy recipes to make your life easier and your man drool. Chicken recipes | Roast chicken, chicken stew & more | Jamie Oliver recipes. Risotto Recipes | Mushroom risotto, cheese risotto & more | Jamie Oliver recipes. Serious Eats: A Food Blog and Community.
Chocolate & Zucchini. The Foodie Bugle | An online magazine for food and drink lovers.
---