Blogs/TV
Italian recipes - Italian food culture - Academia Barilla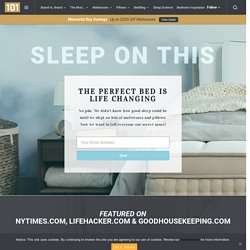 Once upon a time, food was something to eat. Now, we measure it in miles and in calories. We try not to eat it fast and aspire to be among those who eat it slow. We celebrate food, hoard food, waste food and glamorize food. And happily, we often just plain enjoy it, too. Join our writers as they share recipes and techniques, discuss food as a pleasure and a pastime, and, by understanding production and distribution, examine food as a social justice issue.
hot peppers - Food & Drink
Track your money with the Free Budget Spreadsheet
This Budget Spreadsheet is part of a financial planning series called How to Make a Budget. To start this series from the beginning, read the introduction. I've been thinking a lot about budget spreadsheets. I don't stay awake at night dreaming of Excel cells and mathematical equations — because that's weird — but back in my days of student debt I did lose sleep over accounting for my missing money. What a nightmare! I turned things around when I started a simple budget to track my spending, income, and expenses.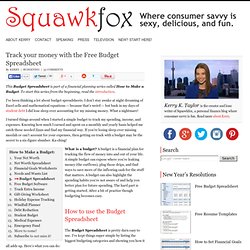 Guy Fieri
Bitchinlifestyle.tv
Food Porn Daily What's G Shkoffing?! Biscuits! Homemade biscuits w/spicy apricot jam and maple drizzled bacon. Be sure to follow Nads on Instagram. Sides Mini Spinach Quiches in Crispy Prosciutto Cups Hipsters.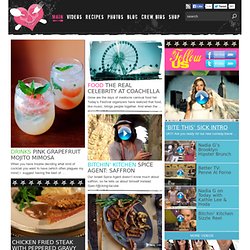 In Diana Henry's kitchen | The Foodie Bugle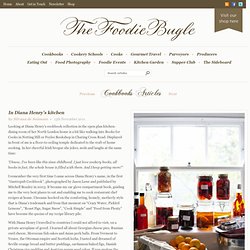 Looking at Diana Henry's cookbook collection in the open plan kitchen-dining room of her North London home is a bit like walking into Books for Cooks in Notting Hill or Foyles Bookshop in Charing Cross Road. Displayed in front of me is a floor-to-ceiling temple dedicated to the craft of home cooking. In her cheerful Irish brogue she jokes, nods and laughs at the same time:
Good Food Read: The Foodie Bugle, a Lovely Online Food Magazine
The Foodie Bugle | An online magazine for food and drink lovers
Latest Articles The Foodie Bugle print magazine - Reveille 2 by Silvana de Soissons In our second print edition we showcase a range of talented people working around the periphery of the food and… The Foodie Bugle print magazine by Silvana de Soissons The Foodie Bugle is a magazine with both an online and print presence that offers a calm, curated, thoughtful space… Vintage kitchenware sale by Silvana de Soissons After 25 years of collecting vintage kitchenalia, I am selling my entire crockery, cutlery, glassware, linen,… "One Pot Wonders" by Lindsey Bareham by Silvana de Soissons One pot cookery has never looked so tempting and innovative.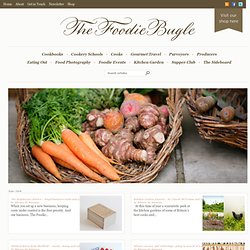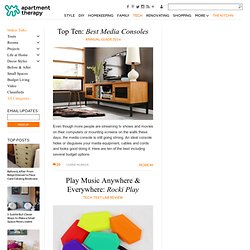 Apartment Therapy Unplggd
What do you feel like doing this weekend? You could partake in some sunny, "good for you" activities, such as hitting the farmers market for fresh veggies, starting to clean out your garden for planting, maybe even delivering the goodies from your outbox to a local charity shop. OR you could take a trip to the dark side, and immerse yourself in a world of fictional intrigue, scandal and horror. Sure, both sets of activities should be possible, but these shows can be addictive; your farmers-marketing might fall by the wayside!
I'm not the only one who is sometimes confounded by the French language. We recently had lunch at Café des Musées and my (French) partner ordered the entrecôte. Which I was eyeing on the menu, as I always do.
David Lebovitz
Fresh and easy recipes to make your life easier and your man drool.
Greek yogurt recipes are becoming a dime a dozen aren't they? Although the majority of them tend to be smoothies, eating it straight out of the container is pretty good too. But how about a yogurt parfait?
Chicken recipes | Roast chicken, chicken stew & more | Jamie Oliver recipes (UK)
Risotto Recipes | Mushroom risotto, cheese risotto & more | Jamie Oliver recipes (UK)
Serious Eats: A Food Blog and Community
January 14, 2014 Where To Get Your Knives Sharpened in Paris A few months ago I read an interview with Yves Charles, owner of Perceval knives, whose handsome 9.47 I have often coveted while dining out at some of the nicer Parisian tables. In the interview he talked about knife sharpening, and how important it is to have a real pro do it, lest your blades be shot in the process. I could only agree, having had limited success with the different sharpening tools I tried over the years. I got the same message at the knife store I visited in California last fall: if you take good care of your knives, wash them by hand and put them away mindfully -- slipped in a knife block, stashed in the box they came in, or sheathed in a blade guard if you need to put them in a drawer -- you can keep a sharp edge on them for months and months, and bring them in for sharpening once a year.
Chocolate & Zucchini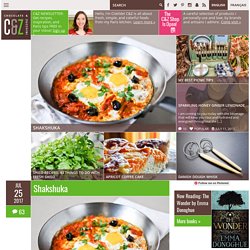 The Foodie Bugle | An online magazine for food and drink lovers