Blogs/TV
Italian recipes - Italian food culture - Academia Barilla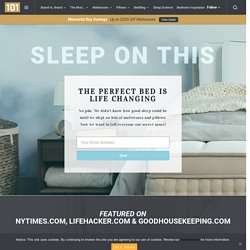 Once upon a time, food was something to eat. Now, we measure it in miles and in calories. We try not to eat it fast and aspire to be among those who eat it slow. We celebrate food, hoard food, waste food and glamorize food. And happily, we often just plain enjoy it, too. Join our writers as they share recipes and techniques, discuss food as a pleasure and a pastime, and, by understanding production and distribution, examine food as a social justice issue.
hot peppers - Food & Drink
Track your money with the Free Budget Spreadsheet
This Budget Spreadsheet is part of a financial planning series called How to Make a Budget. To start this series from the beginning, read the introduction. I've been thinking a lot about budget spreadsheets. I don't stay awake at night dreaming of Excel cells and mathematical equations — because that's weird — but back in my days of student debt I did lose sleep over accounting for my missing money. What a nightmare! I turned things around when I started a simple budget to track my spending, income, and expenses.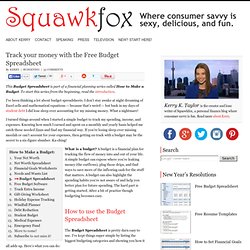 Guy Fieri
Bitchinlifestyle.tv
In Diana Henry's kitchen | The Foodie Bugle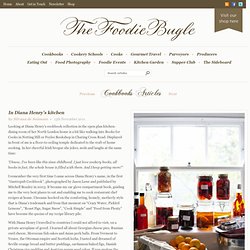 Looking at Diana Henry's cookbook collection in the open plan kitchen-dining room of her North London home is a bit like walking into Books for Cooks in Notting Hill or Foyles Bookshop in Charing Cross Road. Displayed in front of me is a floor-to-ceiling temple dedicated to the craft of home cooking. In her cheerful Irish brogue she jokes, nods and laughs at the same time: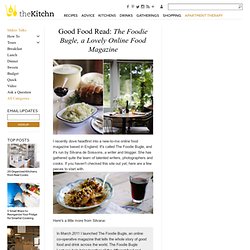 Good Food Read: The Foodie Bugle, a Lovely Online Food Magazine
I recently dove headfirst into a new-to-me online food magazine based in England. It's called The Foodie Bugle, and it's run by Silvana de Soissons, a writer and blogger. She has gathered quite the team of talented writers, photographers and cooks.
The Foodie Bugle | An online magazine for food and drink lovers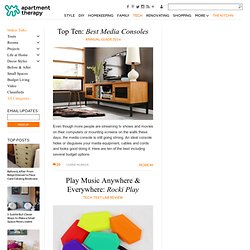 Apartment Therapy Unplggd
Gift Maker: Renée DelaneyInspired Gift: Homemade soy candlesNikon Camera: The D610, the D800 and the COOLPIX A brilliantly captured the warm glow of candlelight in the low light of Renée's cozy apartment. This holiday season, Nikon teamed up with Apartment Therapy to post the stories of three makers from our community. We hope showing how these people create handmade holiday gifts will inspire your own creativity. Our photographer Gabriela Herman will help us capture their stories brilliantly.
David Lebovitz
Fresh and easy recipes to make your life easier and your man drool.
Chicken recipes | Roast chicken, chicken stew & more | Jamie Oliver recipes (UK)
Risotto Recipes | Mushroom risotto, cheese risotto & more | Jamie Oliver recipes (UK)
Serious Eats: A Food Blog and Community
Chocolate & Zucchini
The Foodie Bugle | An online magazine for food and drink lovers