Blogs/TV
Italian recipes - Italian food culture - Academia Barilla
Interview with Laura Loe By Adrian Peel The up-and-coming singer, raised primarily in Borneo by her Malaysian father and American mother - but now based in Melbourne, Australia - discusses her new EP and future career plans with Suite 101. A Dog Food Full of By-Products and Grain is Like a Pizza By Ian Shoust Everybody likes pizza, but most of us know that we shouldn't eat it everyday if we want to stay fit and live long.
hot peppers - Food & Drink
Track your money with the Free Budget Spreadsheet
This Budget Spreadsheet is part of a financial planning series called How to Make a Budget . To start this series from the beginning, read the introduction . I've been thinking a lot about budget spreadsheets. I don't stay awake at night dreaming of Excel cells and mathematical equations — because that's weird — but back in my days of student debt I did lose sleep over accounting for my missing money. What a nightmare! I turned things around when I started a simple budget to track my spending, income, and expenses.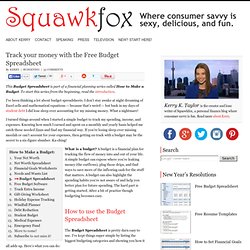 Guy Fieri
Bitchinlifestyle.tv
In Diana Henry's kitchen | The Foodie Bugle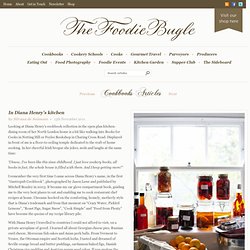 Looking at Diana Henry's cookbook collection in the open plan kitchen-dining room of her North London home is a bit like walking into Books for Cooks in Notting Hill or Foyles Bookshop in Charing Cross Road. Displayed in front of me is a floor-to-ceiling temple dedicated to the craft of home cooking. In her cheerful Irish brogue she jokes, nods and laughs at the same time: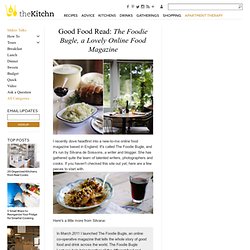 Good Food Read: The Foodie Bugle, a Lovely Online Food Magazine
I recently dove headfirst into a new-to-me online food magazine based in England. It's called The Foodie Bugle, and it's run by Silvana de Soissons, a writer and blogger. She has gathered quite the team of talented writers, photographers and cooks.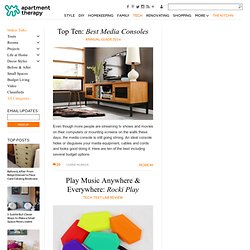 Joining a group, tagging people in photos, and updating relationship statuses are digital second nature. Artist Nicolas Ritter created the photo series "The Social Network" to reimagine those likes and clicks into scenarios in the physical world. Needless to say, gaining a new level in Mafia Wars has a very different meaning. In other news, Evernote expands internationally, and Bon Jovi lists his SoHo penthouse for $42 million.
Fresh and easy recipes to make your life easier and your man drool.
Chicken recipes | Roast chicken, chicken stew & more | Jamie Oliver recipes (UK)
Risotto Recipes | Mushroom risotto, cheese risotto & more | Jamie Oliver recipes (UK)