Architecture
Library6.jpg (JPEG Image, 793x505 pixels) Hanse Colani Rotor House. Designer Luigi Colani has created a space-saving house with a six square meter cylinder inside that contains a bedroom, kitchen and bathroom. + hanse-haus.de The cylinder rotates left or right bringing the room you want into view of the main living room.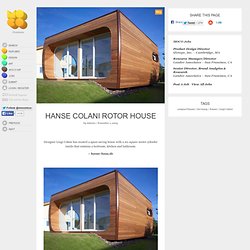 Traffic light reinvention. Still life: Bent objects. UPDATE: The Return of Bent Objects Wires transform these objects from inanimate to hilarious works of art.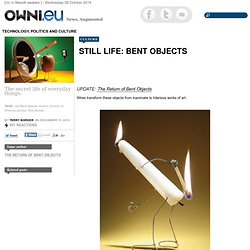 Little polish girl McDonalds as Sculpture Materials Yeah, this is where those come from Dancing Queens. Free-scenery-wallpaper-1280x800-1004082.jpg (JPEG Image, 1280x800 pixels) - Scaled (68. Natural architecture - an emerging art movement that is exploring mankind's desire to reconnect to the earth, through the built environment.
© copyrights designboom, all rights reserved. all material published remains the exclusive copyright of designboom. no contents, including text, photographs, videos, etc. may be reproduced in whole or in part without the written consent of designboom. in addition, no material or contents may be reproduced on the world wide web by techniques of mirroring, framing, posting, etc. without the written consent of designboom.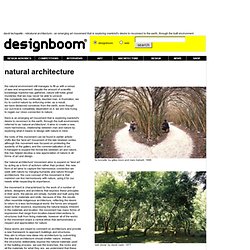 All sizes | Minister's Treehouse, Crossville, TN. 15 Awesome And Inspiring Offices. I'm sure you've seen this office plenty of times on the internet.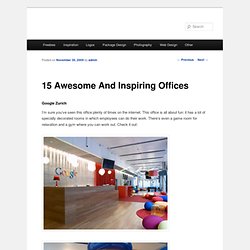 This office is all about fun: it has a lot of specially decorated rooms in which employees can do their work. There's even a game room for relaxation and a gym where you can work out. 7402320_uYSiiCnB_c.jpg (JPEG Image, 495x601 pixels) - Scaled (91%) Paco-Bellido1.jpg (JPEG Image, 1280x853 pixels) - Scaled (64.
---