Frukostbröd
Beer Batter Waffles Recipe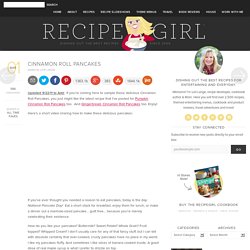 Cinnamon Roll Pancakes Updated 9/22/11 to Add: If you're coming here to sample these delicious Cinnamon Roll Pancakes, you just might like the latest recipe that I've posted for Pumpkin Cinnamon Roll Pancakes too. And Gingerbread- Cinnamon Roll Pancakes too. Enjoy!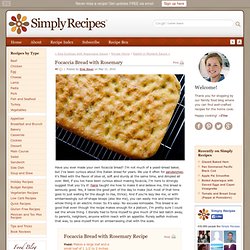 How to Make Focaccia Bread, Rosemary Focaccia Bread Recipe
1 Stir the yeast into the 1/3 cup of slightly warm-to-the-touch water and let it rest for 10 minutes. 2 In a large bowl, pour in 2 1/4 cups of tepid water and 2 tablespoons olive oil. After the yeast has rested for 10 minutes and has begun to froth, pour it into the water-oil mixture.
Our tour of Brazil continues. After posting the moqueca recipe, several of you asked if I had a recipe for Pão de Queijo, or Brazilian cheese bread, sort of like a chewy cheese puff made with tapioca flour. As a matter of fact, I do. My friend Bill gave me this recipe years ago, a favorite from his Brazilian wife Silvia.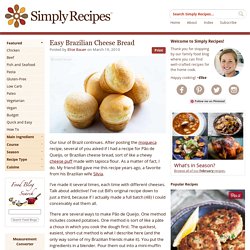 New Orleans at Home with Bourbon Street Beignets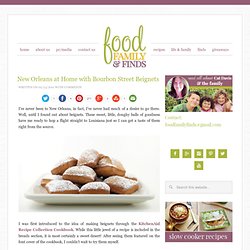 I've never been to New Orleans, in fact, I've never had much of a desire to go there. Well, until I found out about beignets. These sweet, little, doughy balls of goodness have me ready to hop a flight straight to Louisiana just so I can get a taste of them right from the source. I was first introduced to the idea of making beignets through the KitchenAid Recipe Collection Cookbook . While this little jewel of a recipe is included in the breads section, it is most certainly a sweet desert!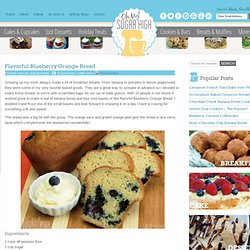 Growing up my mom always made a lot of breakfast breads. From banana to pumpkin to lemon poppyseed, they were some of my very favorite baked goods. They are a great way to prepare in advance so I decided to make some breads to serve with scrambled eggs for our out of state guests.
Flavorful Blueberry Orange Bread
Japanese Curry Puffs - Curry Bread Recipe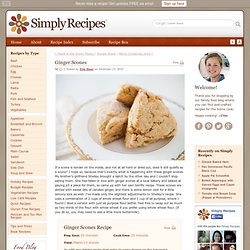 As with any baking recipe that relies to some degree on the leavening power of baking powder, make sure you are using relatively fresh baking powder. Baking powder that is older than six months tends to be flat. So, mark your can with the date you bought it, and then replenish when it is over 6 months old. Ingredients 3 cups all purpose flour (400 g)3/4 cup sugar (160 g)1 teaspoon baking soda1/2 teaspoon baking powder1/4 teaspoon salt3/4 cup candied ginger (chopped into 1/4-inch pieces or smaller) (3 1/2 ounces or 110 g)1 Tbsp lemon zest1 Tbsp grated fresh ginger3/4 cup buttermilk* (200 ml)10 Tbsp (5 ounces, 140 g) unsalted butter, melted1 Tbsp coarse sugar for sprinkling on top (optional)
Ginger Scones Recipe
If you use canned chiles and want the heat, make sure you look for the cans that say "hot", not "mild" on them. Method 1 Preheat oven to 400°F. Grease a 8x12 inch baking dish.
Green Chile Cornbread Recipe