Family Trees
Get flash to fully experience Pearltrees
Most people who have added profiles to their tree on Geni, will sooner or later "discover" in the top-right corner of their Home page on Geni, that they have a link to Merge Issues or looking at the tool-bar under Relatives notice the Merge-Center. This page will try and explain what these issues are and how to resolve them. Don't let the long explanations put you off.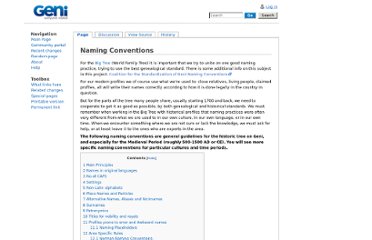 For the Big Tree (World Family Tree) it is important that we try to unite on one good naming practice, trying to use the best genealogical standard. There is some additional info on this subject in this project: Coalition for the Standardization of Geni Naming Conventions For our modern profiles we of course use what we're used to: close relatives, living people, claimed profiles, all will write their names correctly according to how it is done legally in the country in question. But for the parts of the tree many people share, usually starting 1700 and back, we need to cooperate to get it as good as possible, by both genealogical and historical standards. We must remember when working in the Big Tree with historical profiles that naming practices were often very different from what we are used to in our own culture, in our own language, or in our own time.
About Curators The goal of Geni has always been to create a shared family tree, so our users around the world can meet new cousins and discover how they relate to historical figures as well as well-known contemporary public figures.