BasicApps
Agent Ransack - Free File Searching Utility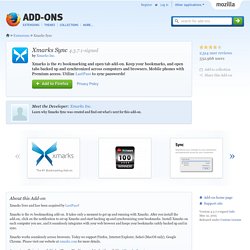 Xmarks lives and has been acquired by LastPass! Xmarks is the #1 bookmarking add-on. It takes only a moment to get up and running with Xmarks.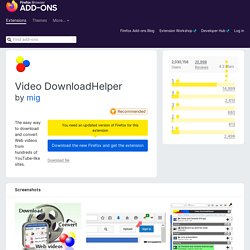 DownloadHelper is a tool for web content extraction. Its purpose is to capture video and image files from many sites. Just surf the Web as you are used to, when DownloadHelper detects it can do something for you, the icon gets animated and a menu allows you to download files by simply clicking an item For instance, if you go to a YouTube page, you'll be able to download the video directly on your file system. It also works with MySpace, Google videos, DailyMotion, Porkolt, iFilm, DreamHost and others. Since version 3.1, you can setup the extension to automatically convert the downloaded movies to your preferred video format.
Freeware is a common term for programs that are free to use and keep. The vast majority of apps you'll find in this section are just that - free. Some authors bundle their software with a sponsored toolbar or similar third party component in order to raise funds for further development. We are very selective when it comes to promotional bundles and only accept a limited range of them. You can read more about our Adware/Spyware policy here.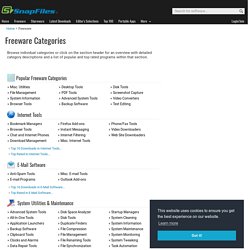 SIW download and reviews from SnapFiles
FastStone Image Viewer download and reviews from SnapFiles
IrfanView download and reviews from SnapFiles
FreeCommander download and reviews from SnapFiles
Download Google Chrome 14.0.814.0 Beta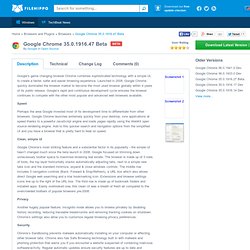 Google's game changing browser Chrome combines sophisticated technology with a simple UI, to create a faster, safer and easier browsing experience. Launched in 2008, Google Chrome quickly dominated the browser market to become the most used browser globally within 4 years of its public release. Google's rapid and continuous development cycle ensures the browser continues to compete with the other most popular and advanced web browsers available. Speed Perhaps the area Google invested most of its development time to differentiate from other browsers.