BasicApps
Agent Ransack - Free File Searching Utility. Add-ons for Firefox. Xmarks Sync. Xmarks | Bookmark Sync and Search. DownThemAll! Video DownloadHelper. SnapFiles. Freeware is a common term for programs that are free to use and keep.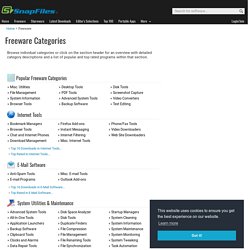 The vast majority of apps you'll find in this section are just that - free. Some authors bundle their software with a sponsored toolbar or similar third party component in order to raise funds for further development. We are very selective when it comes to promotional bundles and only accept a limited range of them. You can read more about our Adware/Spyware policy here.
SIW download and reviews from SnapFiles. FastStone Image Viewer download and reviews from SnapFiles. IrfanView download and reviews from SnapFiles. FreeCommander download and reviews from SnapFiles. FileHippo.com. Download Google Chrome 14.0.814.0 Beta. Google's game changing browser Chrome combines sophisticated technology with a simple UI, to create a faster, safer and easier browsing experience.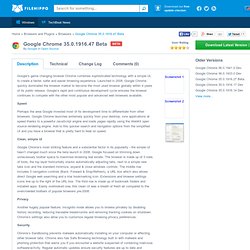 Launched in 2008, Google Chrome quickly dominated the browser market to become the most used browser globally within 4 years of its public release. Google's rapid and continuous development cycle ensures the browser continues to compete with the other most popular and advanced web browsers available. Speed Perhaps the area Google invested most of its development time to differentiate from other browsers.
---