Software for network dynamics
Web Maps. NetworkX. Cytoscape: OS Complex Net Analysis. ThinkMap Visual Thesaurus. We offer a number of programs that make it easy for institutions to purchase the Visual Thesaurus and provide access to their population at a discounted rate.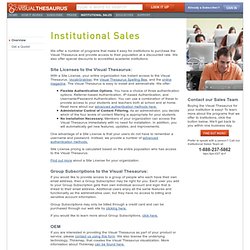 We also offer special discounts to accredited academic institutions. Site Licenses to the Visual Thesaurus: OS NetVis in Java. Mapping. Visual thinking: Diagrammatics / mapping. Mindmap software. Mind Mapping. Concept mapping. Other trees. Presentation software.
---