Cool Stuff
Dokus Online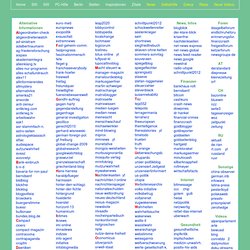 Neue Videos 04.04.13 Die Bewegung der "Unperfekten" kommt ins Rollen (GLR) 04.04.13 Umgestaltung der Welt - Folge 66 04.04.13 Für eine Gesellschaft ohne Überwachung - Nein zur Bestandsdatenauskunft 04.04.13 Lebensmittelverschwendung - Biogasanlagen 03.04.13 TimeToDo.ch vom 02.04.2013, Anleitung zum Reichwerden 03.04.13 CNN Kriegspropaganda - Journalistin packt aus - RT 2.4.13 03.04.13 Giftige Zwangslampen der EU 02.04.13 Das Wasserauto - 1 Liter auf ca. 80 km Freie Energie 02.04.13 Der Plan für Finanzgenozid 02.04.13 Aaron Russo - Interview 01.04.13 TimeToDo.ch vom 01.04.2013, AZK - Ausserirdische Präsenz mit Robert Fleischer 01.04.13 Warum in Deutschland keiner kapiert, was Marktgeld ist (GLR)
Free video converter | Konvertieren und Download kostenlose Youtube Videos online
Hide My Ass! Free Proxy and Privacy Tools - Surf The Web Anonymously
YouTube to mp3 Converter
How To Create the Perfect Facebook Fan Page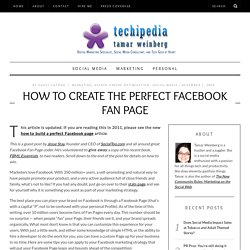 This article is updated. If you are reading this in 2011, please see the new how to build a perfect Facebook page article . This is a guest post by Jesse Stay , founder and CEO of SocialToo.com and all around great Facebook Fan Page coder.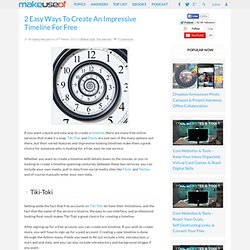 2 Easy Ways To Create An Impressive Timeline For Free
If you want a quick and easy way to create a timeline , there are many free online services that make it a snap.
how to easily delete your online accounts | accountkiller.com
Textozor :: Cool text generator
Find your name's best anagram
Ransom note generator
FutureMe.org: Write a Letter to the Future
Virtual Piano : The original app | Virtual Keyboard | Online Music | Piano Game | CMAGICS
cyrkam airtös online game
Crash and Burn :: AutoTopsy
Globe Genie - Joe McMichael
CANABALT
Ana Somnia - lights out!
Line Rider
We Feel Fine / by Jonathan Harris and Sep Kamvar
The Wilderness Downtown
DOOR
We Choose the Moon: Launch
Personas | Metropath(ologies) | An installation by Aaron Zinman
Here at Maximum PC, we've always done our fair share of website recommendation articles--including a couple of doozies from the past few years.
100 Websites To See Before You Die (Part 1)