Cool Stuff
Dokus Online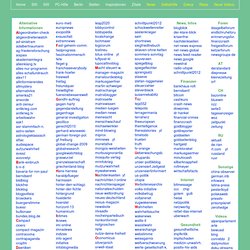 Kriege und Hintergründe ⇑ War made easy - Wie Amerikas Präsidenten lügen (WDR)War Sells - Die Kriegsgeschäfte der USA (ARTE)Präsident Eisenhower über den militärisch industriellen KomplexJohn F. Kennedy warnte vor einer globalen VerschwörungKriegsversprechen (NuoViso)Kriegsversprechen II - Terrormanagement im 21. JahrhundertUSA 911 Folgekriege (Vier-Sterne-General Wesley Clark)Der Kategorische Imperativ (NuoViso)Terrormanagement im 21. Jahrhundert (Christoph Hörstel)Die wahre Geschichte des Golfkrieges (ARTE)Operation Saddam 1/5 (WDR)Fair Game - USA-Lügen wurden verfilmt (3sat)Planspiel Iran - Amerikas nächster Krieg (WDR)Wie gefährlich ist die USA für den Weltfrieden?Wolfgang Eggert am Rande der Irakkonferenz 2008Terrorstorm (Alex Jones)Die Obama Täuschung (Alex Jones)Hintergrund KriegDeadly Dust - Todesstaub: Uran-Munition und die FolgenKriegsverbrechen Uranmunition - Frieder Wagner (NuoViso)Biochemiker Prof.
Free video converter | Konvertieren und Download kostenlose Youtube Videos online
Hide My Ass! Free Proxy and Privacy Tools - Surf The Web Anonymously
YouTube to mp3 Converter
How To Create the Perfect Facebook Fan Page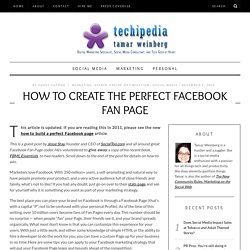 This article is updated. If you are reading this in 2011, please see the new how to build a perfect Facebook page article. This is a guest post by Jesse Stay, founder and CEO of SocialToo.com and all around great Facebook Fan Page coder.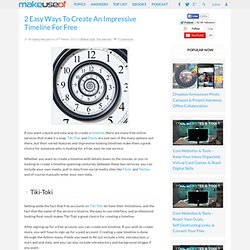 2 Easy Ways To Create An Impressive Timeline For Free
If you want a quick and easy way to create a timeline, there are many free online services that make it a snap.
how to easily delete your online accounts | accountkiller.com
Textozor :: Cool text generator
Ransom note generator
FutureMe.org: Write a Letter to the Future
Virtual Piano : The original app | Virtual Keyboard | Online Music | Piano Game | CMAGICS
cyrkam airtös online game
Crash and Burn :: AutoTopsy
Globe Genie - Joe McMichael
CANABALT
Ana Somnia - lights out!
Line Rider
We Feel Fine / by Jonathan Harris and Sep Kamvar
The Wilderness Downtown
DOOR
We Choose the Moon: Launch
Personas | Metropath(ologies) | An installation by Aaron Zinman
Here at Maximum PC, we've always done our fair share of website recommendation articles--including a couple of doozies from the past few years.
100 Websites To See Before You Die (Part 1)