Blogs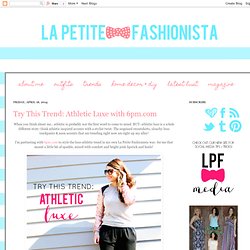 La Petite Fashionista
When I found out my bestie Jocelyn was getting married, the bridesmaids and I immediately started brainstorming to create a bridal shower that was perfectly her! She blogs at Saucy Jocey's Kitchen and is a very talented cook and baker, she also loves a nod to vintage. So, we immediately thought a vintage kitchen shower would be perfect for her!
Tokyo Street Fashion Photos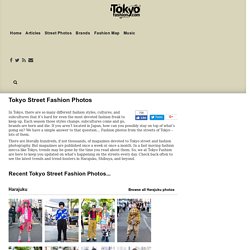 In Tokyo, there are so many different fashion styles, cultures, and subcultures that it's hard for even the most devoted fashion freak to keep up. Each season those styles change, subcultures come and go, brands are born and die. If you aren't located in Japan, how can you possibly stay on top of what's going on? We have a simple answer to that question… Fashion photos from the streets of Tokyo – lots of them. There are literally hundreds, if not thousands, of magazines devoted to Tokyo street and fashion photography. But magazines are published once a week or once a month.
www
Hello! My name is Gala Darling. I'm a New Zealander living in New York City with my husband, Mike, & our two dogs, Hank & Dolly.
LONG TIME NO TALK. Here's what's happened since last spring: Rookie Yearbook Two is out! It is the print edition of our best content from our second year as a website and I am crazy proud of it.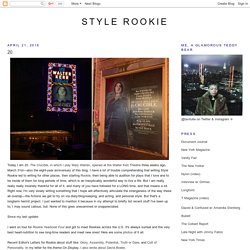 Modest Clothing | Modest Outfits | Modest Fashion Blog | Clothed Much
Hi friends, I don't know how to do this. I've been fashion blogging for 4 1/2 years. How do you end it? Do you peel the band-aid off slowly or do you rip it off? I feel like I've been pulling it off slowly for the past year or so..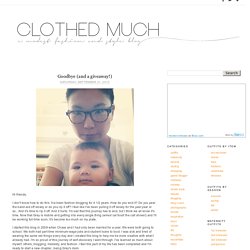 barefoot in the park – miami beach So much fun shooting street style last month at Art Basel Miami Beach 2013! Lots more photos from Miami on the way soon…here's @emilylanestyle in Lummus Park… x at the guy bourdin exhibit – bon marche, paris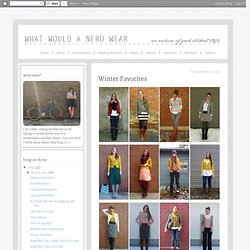 Dear friends, family, readers, lurkers, and others, It's been a fantastic two and a half years writing this blog. When I started, I always thought this would be a six-months-to-a-year project.
What Would a Nerd Wear