Blogs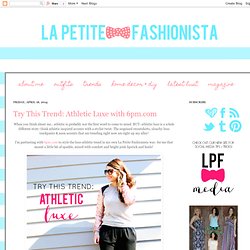 La Petite Fashionista
If you've ever read my blog before you'd probably know that I am a complete accessory-aholic. I live for affordable, colorful, and trendy accessories. So, I was so excited to find Zoe Emilie, because each beautiful piece of statement jewelry is not only just my style but also fits in my budget!
Tokyo Street Fashion Photos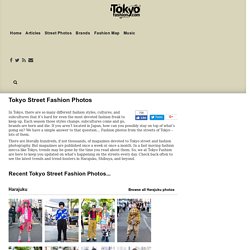 In Tokyo, there are so many different fashion styles, cultures, and subcultures that it's hard for even the most devoted fashion freak to keep up. Each season those styles change, subcultures come and go, brands are born and die. If you aren't located in Japan, how can you possibly stay on top of what's going on? We have a simple answer to that question… Fashion photos from the streets of Tokyo – lots of them. There are literally hundreds, if not thousands, of magazines devoted to Tokyo street and fashion photography. But magazines are published once a week or once a month.
www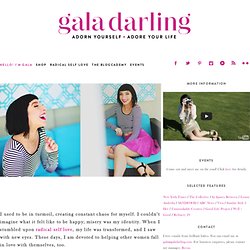 I used to be in turmoil, creating constant chaos for myself. I couldn't imagine what it felt like to be happy; misery was my identity. When I stumbled upon radical self love, my life was transformed, and I saw with new eyes. These days, I am devoted to helping other women fall in love with themselves, too.
LONG TIME NO TALK. Here's what's happened since last spring: Rookie Yearbook Two is out! It is the print edition of our best content from our second year as a website and I am crazy proud of it.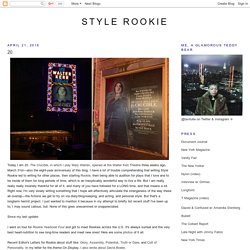 Modest Clothing | Modest Outfits | Modest Fashion Blog | Clothed Much
Hi friends, I don't know how to do this. I've been fashion blogging for 4 1/2 years. How do you end it? Do you peel the band-aid off slowly or do you rip it off? I feel like I've been pulling it off slowly for the past year or so..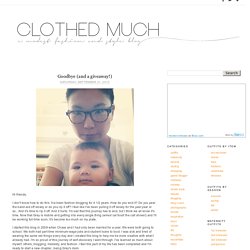 rushing the season – at the playland motel Surely T.S. Eliot must have intended some deeper meaning other than a simple comment on the seasons when he famously wrote, "April is the cruellest month". If (like me) you live in New York or elsewhere in the Northeast, you're well aware that March is actually more cruel by far – it's downright ruthless.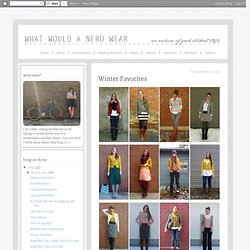 Dear friends, family, readers, lurkers, and others, It's been a fantastic two and a half years writing this blog. When I started, I always thought this would be a six-months-to-a-year project.
What Would a Nerd Wear