Art
Comment sont fabriqués les objets : les Tubas. Le précédent article de la série sur la fabrication des casques audio a été un des plus lus sur le blog.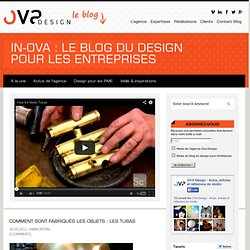 Étonnant ! Ou pas tant que ça, les coulisses de nos objets quotidiens nous fascinent. 'Super Innovation' de FAKIR (OVA Design. Chose assez rare, l'excellent toymaker Fakir a récemment concocté un papertoy pour le compte de l'agence OVA Design.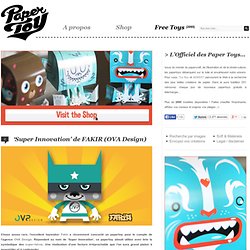 Répondant au nom de 'Super Innovation', ce papertoy abouti utilise avec brio la symbolique des super-héros. Une réalisation d'une facture irréprochable que l'on aura grand plaisir à assembler et à contempler… Ouverture ! Zat.montpellier. MAC/VAL | Musée d'art contemporain du Val-de-Marne | The Beauty of Paper Art - Smashing Magazine. Advertisement The times when paper was considered to be the primary medium for artistic expression is long gone.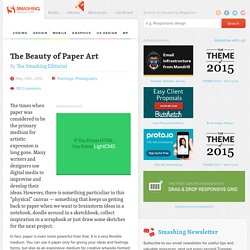 Many writers and designers use digital media to improvise and develop their ideas. However, there is something particuliar in this "physical" canvas — something that keeps us getting back to paper when we want to brainstorm ideas in a notebook, doodle around in a sketchbook, collect inspiration in a scrapbook or just draw some sketches for the next project.
---