Future Tech
New Uses for Old Technology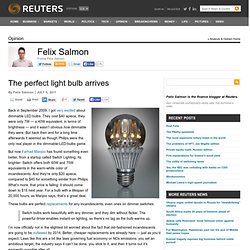 The perfect light bulb arrives
Back in September 2009, I got very excited about dimmable LED bulbs. They cost $40 apiece, they were only 7W — a 40W equivalent, in terms of brightness — and it wasn't obvious how dimmable they were. But back then and for a long time afterwards it seemed as though Philips were the only real player in the dimmable-LED-bulbs game. But now Farhad Manjoo has found something even better, from a startup called Switch Lighting. Its brighter: Switch offers both 60W and 75W equivalents in the warm-white color of incandescents. And they're only $20 apiece, compared to $45 for something similar from Philips.
ANDI - download
The new see-through plane of the future (Build 20110413222027)
Japanese Scientists Create Touchable Holograms Video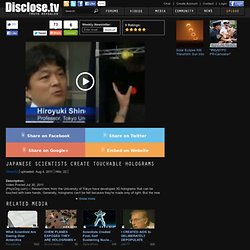 Description: Video Posted Jul 30, 2011 (PhysOrg.com) -- Researchers from the University of Tokyo have developed 3D holograms that can be touched with bare hands.