Companies Exhibiting at Geo-Loco 2010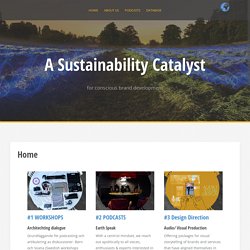 Save This Place - (Build 20100625223402)
Did you ever want to own a piece of earth and do something good at the same time? Well, now you can. Just use our map and upload a photo or you can use your GPS capable cell phone to take a picture of that favorite place of yours and send it in to: claims@savethisplace.com If no one else has staked a claim to the same spot (we divided up the earth into about 8 billion equal sized places), you can own it and share your story about it with the world.
Retailers Be where the shoppers are. We are your connection to the mobile marketing channel.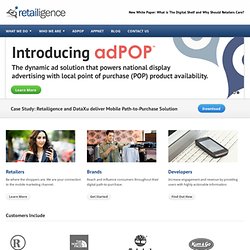 Quova - IP Geolocation Experts - (Build 20100625223402)
POIdo - (Build 20100625223402)
Home « HearPlanet - (Build 20100625223402)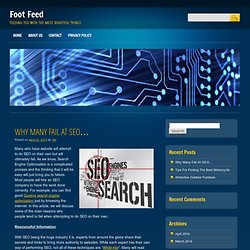 Attractive Outdoor Furniture Items Bring Happiness To Homeowners And Guests Every furniture item has the best stuff to increase the elegance of a property significantly. That is why individuals take their own time to choose every furniture product subsequent to a comprehensive examination efficiently. As compared to shopping indoor furniture items, shopping outdoor patio furniture gives difficulties and confusion to people. This is because of various categories of outdoor furniture products available nowadays at different prices. The best method to succeed in shopping outdoor furniture items is to select a leading furniture store that offers professional assistance to make a decision all through shopping.
Expand your social footprint - (Build 20100625223402)
deCarta's Geospatial Platform is built for scalable, global deployments deCarta's products and services are built on the deCarta DDS Geospatial Platform, a field-proven platform that has powered some of the biggest location-based services around the world for over 15 years. deCarta Geospatial Platform provides the core functionality that allows application developers to implement location services using simple APIs. Map rendering, geocoding, local search, routing and navigation Access a wide variety of geospatial and non-geospatial data sources Integrate proprietary content to build customized applications Integrate with your systems at multiple levels including APIs, web services, and JavaScript.
deCarta - (Build 20100625223402)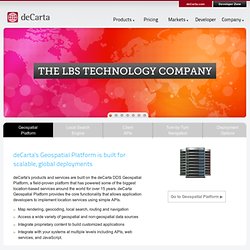 Build 20100625223402)
Mobile Phone Tracking : GPS Mapping Software : Track a Cell Phone : AptoLink.com - (Build 20100625223402)
bubbalon:) - (Build 20100625223402)