IT
Fog Creek Copilot - Home
Job Search - Temporary, Contract and Full-Time Jobs on Net-Temps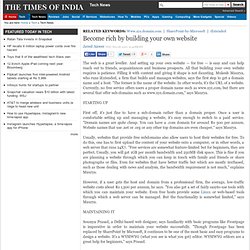 Javed Anwer, TNN Nov 28, 2010, 12.42pm IST The web is a great leveller. And setting up your own website — for free — is easy and can help reach out to friends, acquaintances and business prospects. All that building your own website requires is patience. Filling it with content and giving it shape is not daunting.
Become rich by building your own website - The Times of India
Got my first part-time consulting contract, now what? « Bhavin Gandhi's Blog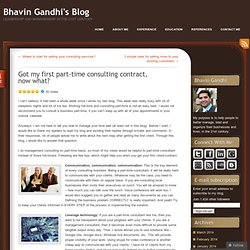 i 30 Votes I can't believe, it had been a whole week since I wrote my last blog. This week was really busy with lot of sleepless nights and lot of ice tea. Working full-time and consulting part-time is not an easy task. I would not recommend you to consult a business part-time, if you can't keep up with all of your appointments in your outlook calendar.
Windows 7 News & Tips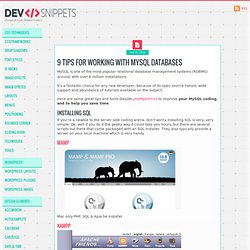 MySQL is one of the most popular relational database management systems (RDBMS) around, with over 6 million installations. It's a fantastic choice for any new developer, because of its open source nature, wide support and abundance of tutorials available on the subject. Here are some great tips and tools (beside phpMyAdmin ) to improve your MySQL coding, and to help you save time .
Windows 8 Update: Comprehensive Windows 8 News and Information.
Writing F8 apps is where it's at right now. Everybody knows it. The userbase is huge and now we have a (free) API to. Everything is good….but the documentation. I spent a day writing my Sudoku Facebook application yesterday. I already had the sudoku javascript widget ready to go - the time was spent wading through pages of documentation and downloading toolkits that (as it turns out) I didn't need.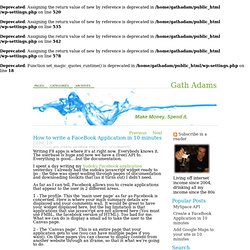 10 Tips for New iPhone Developers
Making a webapp for the iPhone is a lot like making a normal web site, but with a few quirks to abide by. In this article, I'll give you a wide variety of tips, covering things such as: "must-haves", usability guidelines, testing/debugging, pitfalls, and performance issues. I hope you enjoy it!