To be looked at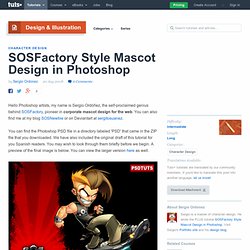 We have a new Premium tutorial from Sergio Ordóñez. If you're wondering who he is then review this Interview he did on the Psdtuts+ site not to long ago. For this tutorial, we contracted him to create a unique character design just for the Premium Members to review his working process in creating it.
New Premium Tutorial – SOSFactory Style Mascot Design in Photoshop
Anthony Gargasz's Digital Art Portfolio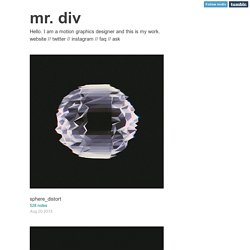 100,000 Followers Wow. Well friends, I'm not quite sure what to say at this point. Sure, I made some gifs, but the reality is that you, the good people of the internet, made this blog a success. That success has set my life into an impossibly upward trajectory and for that I am eternally grateful. For any designers out there struggling for exposure in this crazy world wide web of ours, my only advice is this: keep making the kind of work that is meaningful to you and eventually someone will notice.
Heaviside - Wasted Generation on the Behance Network
Information Technology & Real Online Earnings News
Indigo Clothing - Quality Customised Clothing
Gaks Designs
Home | mljarmin Illustrations
50 Most Impressive Photoshop Tutorials of 2011
Photoshop has the ability to read and write raster and vector image formats. Photoshop has ties with other Adobe software for media editing, animation, and authoring. Photoshop's primary strength is as a pixel-based image editor, unlike vector-based image editors. However, Photoshop also enables the creation, incorporation, and manipulation of vector graphics through its Paths, Pen tools, Shape tools, Shape Layers, Type tools, Import command, and Smart object functions. There are thousands of thousands of Photoshop tutorials created by talented designers around the world every year. Here we have collected the most impressive and most useful Photoshop Tutorials of 2011.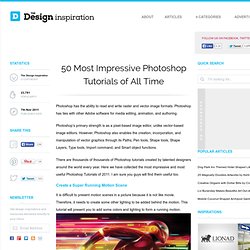 ALTERED on the Behance Network
Custom Apparel t shirt screen printing, band merch in wales - volcanoscreenprints.com
WowTattoos by MarkPalmer since 2005 -dEE sNIDER Ambigram Generator Based entirely on artwork by world-famous artist Mark Palmer. * Required Info Guidelines for Generating Ambigrams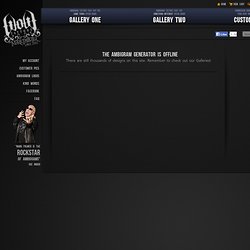 Ambigram Generator at Wow Tattoos
aaron horkey.
WALLPAPERS on the Behance Network
How to Create Facebook Timeline Covers Using Photoshop Design
Identify Color Harmonies with ColorSchemer Studio
For those of you who are feeling the difficulty in finding and identify color harmonies, ColorSchemer Studio is the perfect solution to determine the color of an attractive and professional. We as designers are never out of color, because the colors we can make the work more lively and beautiful. So, for those who are difficult to manage and visualize color combinations, then they should familiarize themselves with color theory to study some sensitivity training, this graphic science has been formulated in conformity with the needs of these people. Sometimes we can not determine the right color combination for a design, either because of lack of inspiration or understanding in processing the colors to be in accordance with the concept / brief, or might also because color blindness.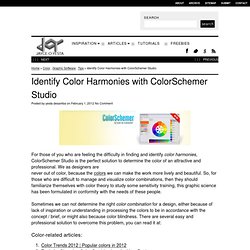 The Skull of Rock! on the Behance Network
40 Amazing C4D Tutorials for Photoshoppers
Continental Clothing UK - Home
Over years Adobe Illustrator has become the standard application when it comes to illustration design.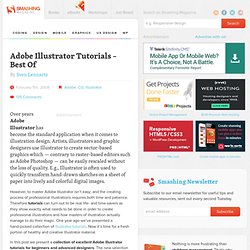 Go Media – Design with Passion. | Design with Passion.
Illustrator CS5 Variable Width Stroke Tool: Perfect for Making Tribal Designs!
Adobe Illustrator CS5 features a slew of fantastic new tools and functionality, but the one that jumped out at me and really grabbed my attention was the Variable Width Stroke Tool. The concept was great. And when I actually put it to use – the experience was even greater than my expectations. In part one of this two part series we'll be creating a tribal design and improving our Illustrator work flow along the way.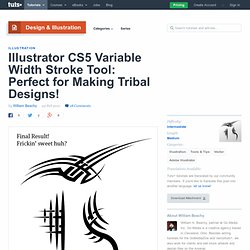 Hello robots
Every side of the sound
MASP Art School. Open enrollment