Ornicar
Louis
Introducing the rNews metadata standard at Hacks/Hackers London
Last night I was at the Hacks/Hackers meet-up to hear Andreas Gebhart, Stuart Myles and Evan Sandhaus talk about the proposed new IPTC semantic metadata standard rNews.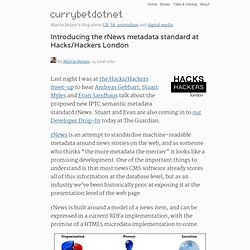 Trésor Des Chartes De L'internet
Je suis quelqu'un de pressé (un décideur peut être ?), le blabla ne m'interresse pas, qu'est-ce qu'il y a dans cette page de k3rN31 n4><0r ?
IPOT : IP Over Time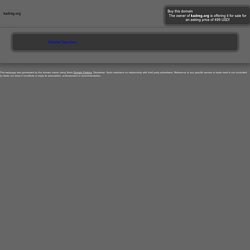 exercices séries