Japanese
Japanese Language and Usage Beta - Stack Exchange
Download lessons | Japanese Lessons at NHK WORLD
Genki Hiragana Resources
Best Learning Study Japanese iPhone Apps
Way back in the day, I published a list of my 10 favorite (free) Japanese learning resources, which is great, but not as great as 100 Japanese learning resources. With a list this big, you'll be able to procrastinate to your heart's content, which is probably why you're reading this blog and not learning Japanese instead. This list has been broken up by category, that way you can find the things you're most interested in quickly and easily (without having to scroll through the entire list).
s 100 Best Resources For Learning Japanese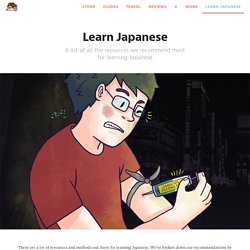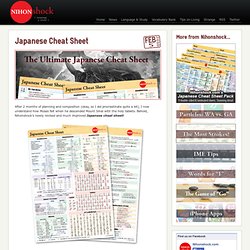 After 2 months of planning and composition (okay, so I did procrastinate quite a bit), I now understand how Moses felt when he descended Mount Sinai with the holy tablets.
Unique features of these tables: Switch between hiragana and katakana -- ideal for testing youself; Includes the maru-moji font popular among young people; Has notes on vowel and consonant doubling; Lists katakana combinations used for the pronunciation of foreign words. Hiragana and katakana are syllabaries used to write Japanese.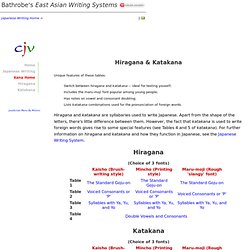 Hiragana & Katakana
NihongoPeraPera | How to Become Fluent in Japanese
Speedanki: Kanji Flash Cards with JLPT Vocabulary
Where do the kana come from The simple answer to this question is: "from kanji".
日本語資源 - Nihongoresources.com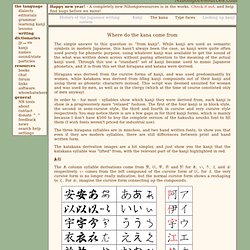 Japanese studying made for you!
V10 Japan