Nuclear Free
Email & Welcome Center | Contact Us Explore, enjoy and protect the planet West Virginia disaster: Recovery continues Photo used with permission. Photo used with permission.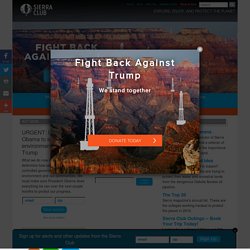 Sierra Club Home Page: Explore, Enjoy and Protect the Planet
Greenpeace USA
MEETING CHANGES - please take a look! The snow has slowed us down but won't keep us quiet. Please plan to attend the following: West Lake Landfill meeting originally scheduled for January 9th is now scheduled for January 15th at 6:30 International Union of Operating Engineers Local 513
Home | Missouri Coalition for the Environment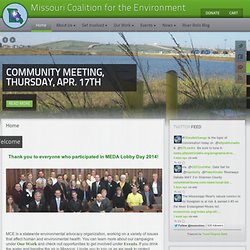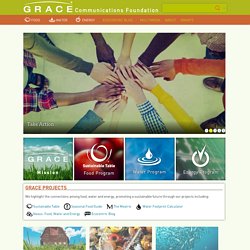 G R A C E
This Week in Eco News - January 17, 2014 West Virginians (and others) want answers after going without clean water for a week after a coal chemical spill. In happier Eco News, it seems the suburbs will now be home to onsite, local ag complete with chickens, produce and wine. (So much for golf!) And why did Google want to Nest? West Virginia Coal Chemical Spill Causes Water Crisis
PetitionOnline.com - Free Online Petition Hosting
Home | Friends of the Earth
Physicians for Social Responsibility
Grist | Environmental News, Commentary, Advice
Hot News and Actions March 10, 2014. R.I.P. Dr. Judith Johnsrud. 1931-2014. A tireless and dedicated activist for a nuclear-free world.
Nuclear Information and Resource Service - NIRS