Language
How To Be Single
When people ask you how things are going you tell them "Fine.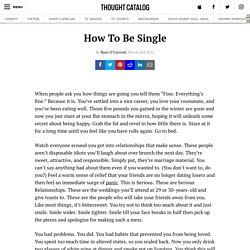 German dialects: Teenagers' argot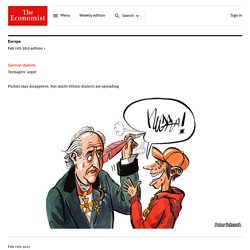 THIRTEEN languages in Germany are on UNESCO's endangered list. , the argot of inner-city teenagers, is not one. " ," meaning "Tomorrow I'm going to the cinema," a young Kreuzberger may say. In standard German that would be " ", with the verb restored to second place and a missing "to the" added. Words borrowed from Turkish ( , meaning dude) and Arabic ( , or come on!)
SLANG in the Great Depression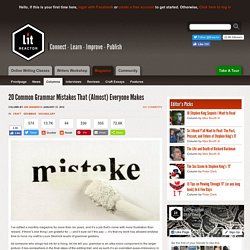 I've edited a monthly magazine for more than six years, and it's a job that's come with more frustration than reward. If there's one thing I am grateful for — and it sure isn't the pay — it's that my work has allowed endless time to hone my craft to Louis Skolnick levels of grammar geekery. As someone who slings red ink for a living, let me tell you: grammar is an ultra-micro component in the larger picture; it lies somewhere in the final steps of the editing trail; and as such it's an overrated quasi-irrelevancy in the creative process, perpetuated into importance primarily by bitter nerds who accumulate tweed jackets and crippling inferiority complexes.